It's the weekly round-up of absolutely random logos and packages and brands from the rich, pumice-filled, meat by-product-derived products of American industry. We begin with a reminder that plumbers are just like all those buddies you have who charge you $80 just for showing up at your house:
Because America's too busy to say Copper Alloy!
The plumber is your friend, and would not steer you wrong. The Wheeling Steel Company had a steamboat named after the brand, and this 1929 photo notes that it was scrapped in 2006. Wheeling Steel's brands have all expired, it seems - look at this collection of DEAD trademarks, all up for grabs.
WALT WANTS YOU
As the kids say: Buh-what?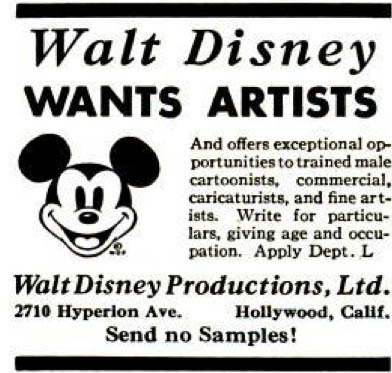 Of all the people you'd think wouldn't have to put an ad in a magazine for animators: Disney? It was 1937, and production on "Snow White" was behind schedule - could it possibly be that they put out ads looking for people who come swoop in and animate as fast as humanly possible?
Department L probably alerted them that applicants had seen the ad in Life.
FASTER! ENDOWEED! KILL! KILL!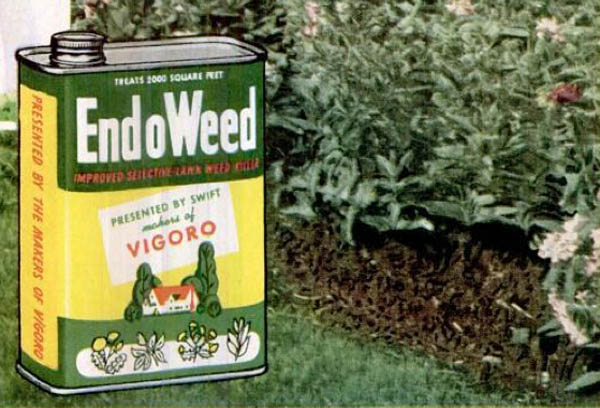 EndoWeed: gosh, wonder what that did. EndoPest was a sibling brand - some nifty brocure work for that substance here - and of course both came under the Vigoro brand - which was made by meat-giant Swift. Some have wonder how a bacon company got into the pesticide business; possibly it was brand extension from Vigoro, which used the leftover stuff they couldn't possibly sell as food.
They used everything including the oink.
THE DUTCH GIRL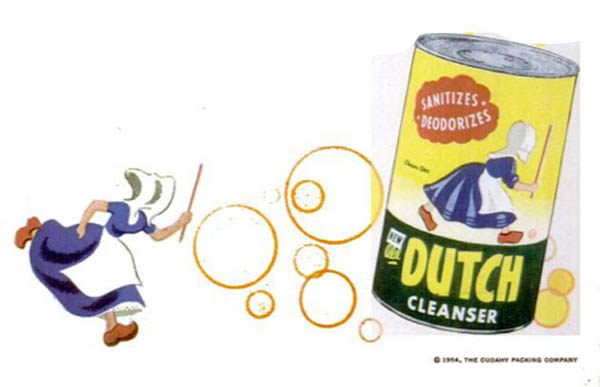 Another meat by-product, believe it or not. The Cudahy packers had an interest in a pumice mine that sold them the grit used to clean up slaughterhouse floors. Got some extra grit? Sell it as a cleanser. The Dutch Girl - her face was never shown, which boosted the creep factor - was shown chasing dirt, a remarkably inefficacious means to extirpate household grime.
More here, although the page says the company was looking to reuse animal fat, not grit. I don't know about that. One of the ads cites the use of SEISMOTITE, which was their trade name for . . . pumice.
I'M STARVIN' HERE
I don't care how good the stuff was, it's not enough. It's just not enough.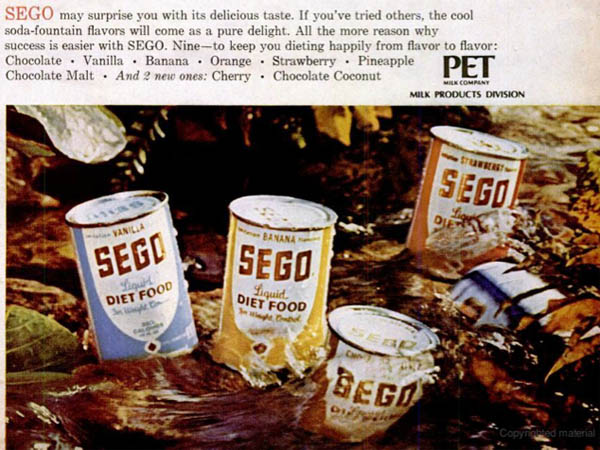 An old TV spot:
But just in case you're not suppressing your appetite enough, try . . .
YUBAN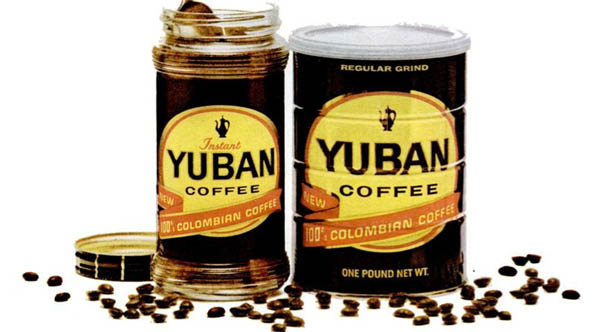 The premium coffee from the World's Largest Importer of Coffee - back when that meant it had to be good.
Not to be confused with Yubum.
Oh, one more thing. I saw this a while ago and thought that cannot be. Obviously, it was, but - yeesh: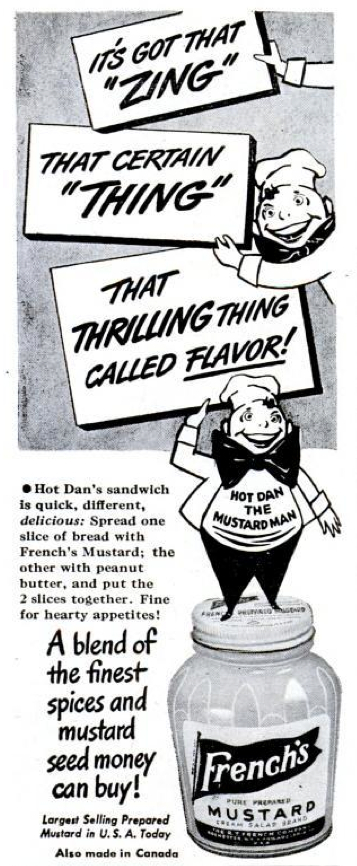 Well:
"So I was in the train going to New York, and there was a man sitting across from me, and he had his newspaper up so I coudn't see his face. Well then I had my newspaper up to. But we said a few words as the trip went by, you know like you will. Well the train gets to my stop and I stand up, and I look at him, and I see it's Lindberg. He gave me a wry little smile.

I didn't know what to say so I asked him 'How was the flight?'

'I made it,' he said. 'I made it.'

"As I was leaving I remembered something I'd read, and I turned around and said 'I heard you took a peanut butter sandwich on the trip - do you like it with mustard or mayo?"

"I wish I could remember what he said, but I think he just smiled."

-- Peg Lynch
------
The usual delights in the usual places - hit the buttons below! Bookmark 'em! Honestly, do I have to do everything? ;) I mean, there's an entirely new blog entry up at the Strib between noon and 1. Traffic helps. Traffic always helps.