A big lesson today, including something by an illustrator whose work you've seen but name might be new. Let's begin with nasty diet food.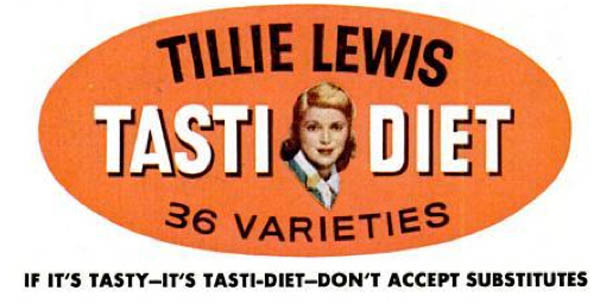 I suspect that some people may have accepted substitutes, just because they didn't like The Man telling them what to do.
Or in this case, the Woman.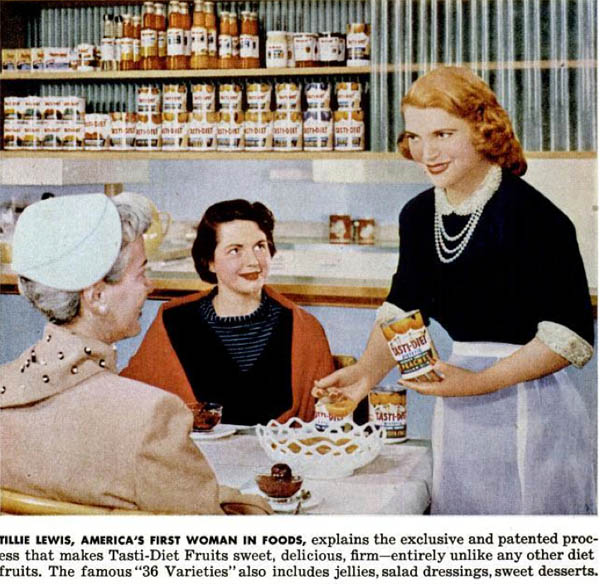 Tillie appears to be looking off camera towards someone she didn't want to see here during this photo shoot. But appearances, appearances. Tillie was a real person, as you might suspect; this seems to indicate people should be familiar with her, or at least have heard her name. Well: Tillie Lewis introduced the pomodoro tomato to America, started a cannery, and expanded her business until it was the fifth-largest cannery in America. She started the diet line in 1952, and I'll bet that stuff was about 82% saccharine. A Time magazine profile, which I can't read beyond two grafs because I'm not a subscriber, said:
In Manhattan's elegant St. Regis Hotel last week, a waiter carried two tomatoes on a tray into the suite of Mrs. Tillie Lewis of Stockton, Calif. She was aghast at the bill ($1). "You tell Vincent Astor,"* said Mrs. Lewis as she signed the check, "that these tomatoes cost him no more than 5¢ apiece, that's 1,000% profit." Said the waiter: "I guess you know your tomatoes."

The waiter didn't know it, but he was indulging in an understatement.

Oh, it had Sucaryl, too?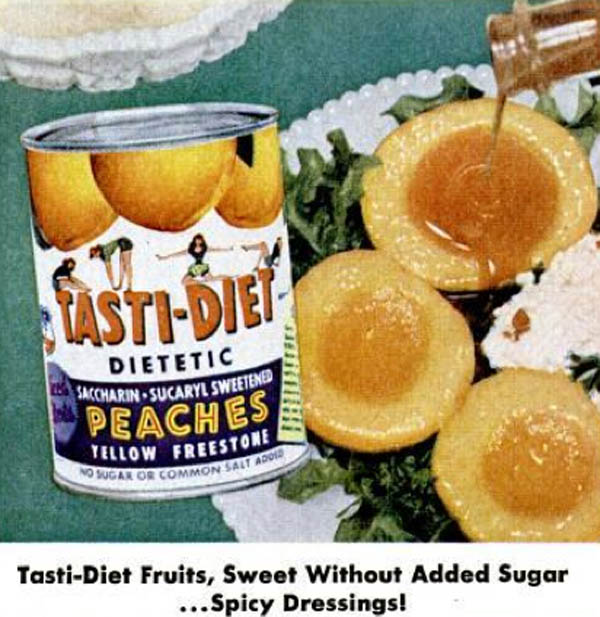 Concerning that wonder chemical, wikipedia says:
Some people find it to have an unpleasant aftertaste, but, in general, less so than saccharin or acesulfame potassium. It is often used synergistically with other artificial sweeteners, especially saccharin; the mixture of 10 parts cyclamate to 1 part saccharin is common and masks the off-tastes of both sweeteners.
Win-win for lose-lose, I guess. People used to complain about the taste of "dietetic" foods, and that's why. The aftertang. Like a new filling. Priceless all-American discovery-by-accident story:
Cyclamate was discovered in 1937 at the University of Illinois by graduate student Michael Sveda. Sveda was working in the lab on the synthesis of anti-fever medication. He put his cigarette down on the lab bench, and, when he put it back in his mouth, he discovered the sweet taste of cyclamate.
It's been banned in the US, as well as the Philippines, where it was known as "Magic Sugar."
Some more delites: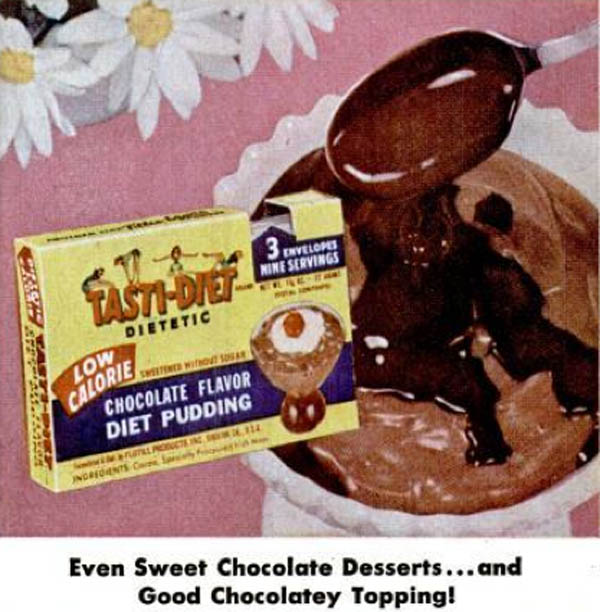 "Diet Pudding." Not Diet Chocolate Pudding, but Diet Pudding. Just to tell you which attribute they worked on the most.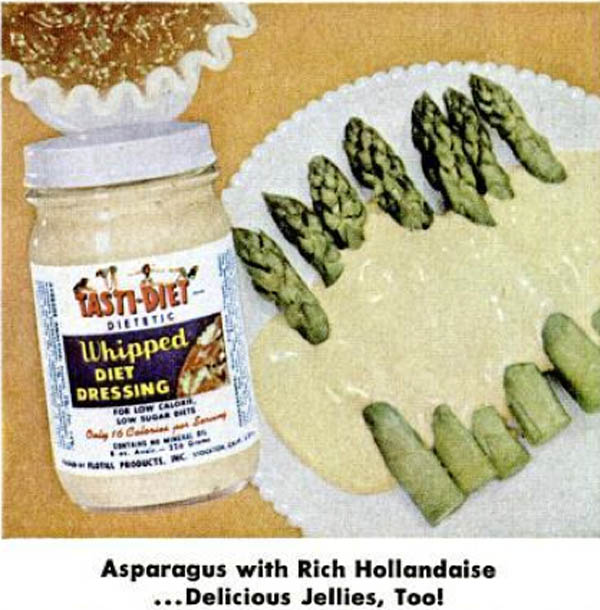 Doesn't matter what it tastes like. It's Dressing. That's all you need to know.
INK-A-DINK-A-DON'T
Stare into the eyes of the Carter Ink Cat, and ask yourself why the Japanese understand "cute" in a way that eluded America: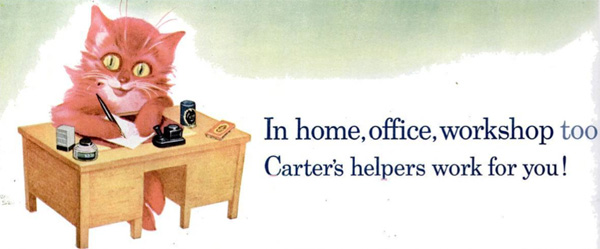 I mean, that's the pet for the Karo Kid. Some nice products in the ad: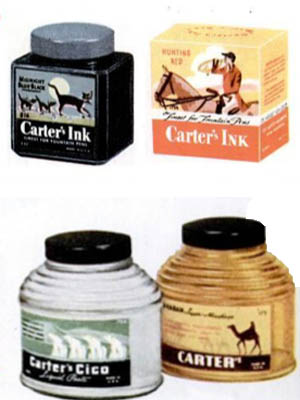 Midnight Blue Black. Hunting Red. Gosh, I wonder if there's any company records that would yield more examples of packaging from the company's long, rich past. This fellow has the bad news:
"Richard Carter died in 1949 and the company went into decline. It was sold in 1975 to Dennison Manufacturing Company. The new Dennison management looked over their acquisition with the hard, beady eye of the accountant and determined that the company records dating back to the 1860's, those meticulous records of ink experiments and contracts for house brands of ink, were more a liability than an asset. When they could not be foisted off on any library as a tax write-off, the records were dumped in a landfill.:
Augh. We do have this nice image of a 1920s bottle for "Ryto" (Write / Right-to?) ink. Quite religious.
BEANIE. I'D LIKE TO THINK HE WAS CALLED BEANIE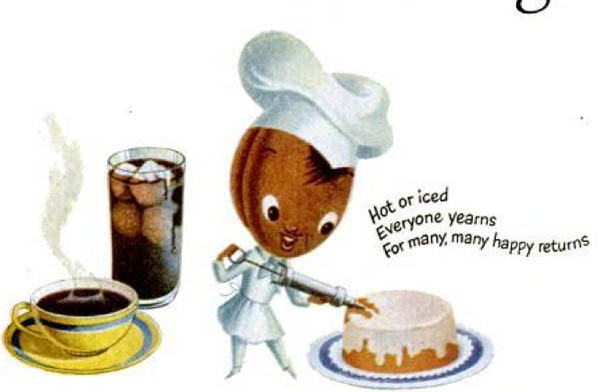 Coffee used to have a mascot. Everyone had a mascot. Except perhaps the American Association of Product Mascots. Notice how Beanie swings wildly from varieties of coffee to fear and mortality.
KNEAD THIS
People think the government is overly regulatory and intrusive these days? At least they're not banning tinted margarine.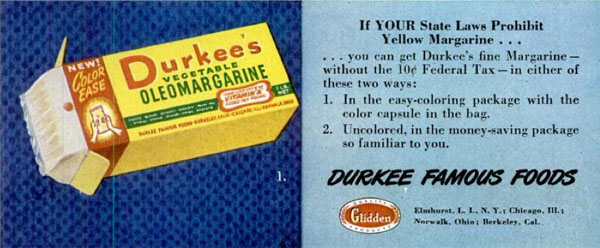 Yes, in some states you had to buy it white and knead it to spread a color packet so it looked like butter. The dairy lobby hated that.

But they'd have to adjust to a new world: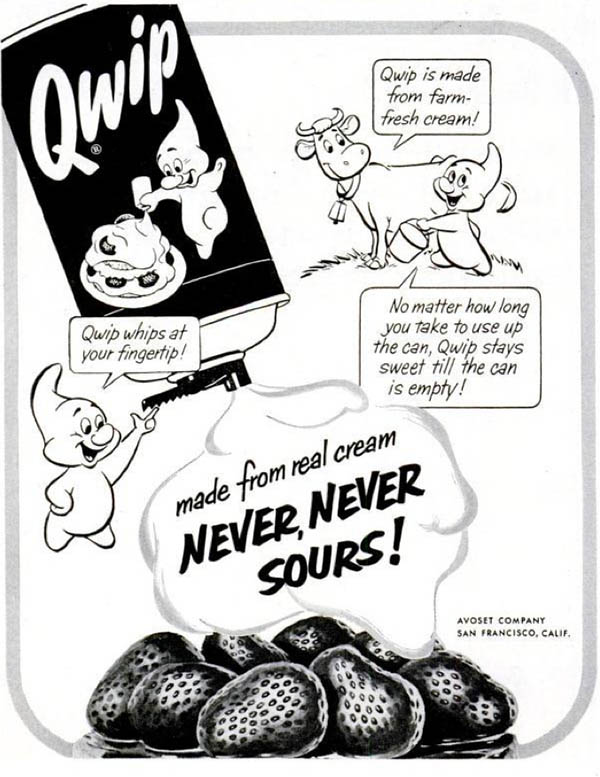 Who lost to Reddi Whip? Qwip.
I googled around for more Qwip ads, and found this:

Looks . . . like early 50s Disney? Signature: Kelsey + Justice.
Dick Kelsey? Google . . . ah. Bill Justice. Disney guys both. Here's some more: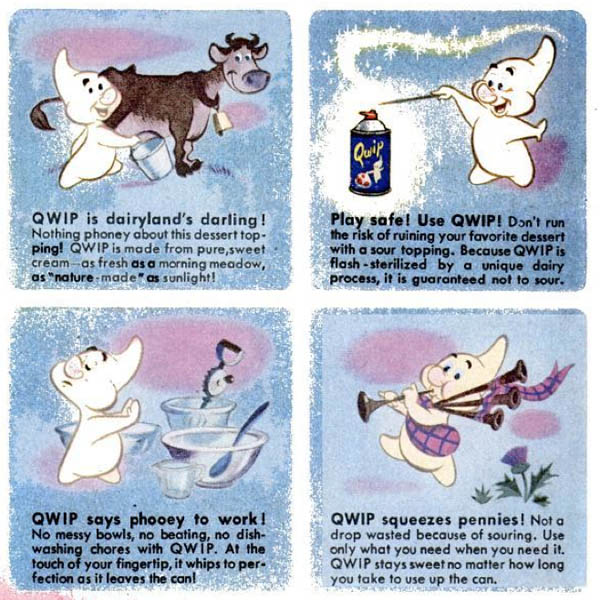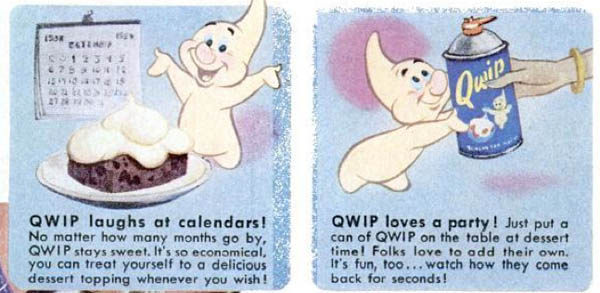 Don't you wish Qwippy was still around? He is. On the other side of the planet.
That word. I do not think it means what you think it does.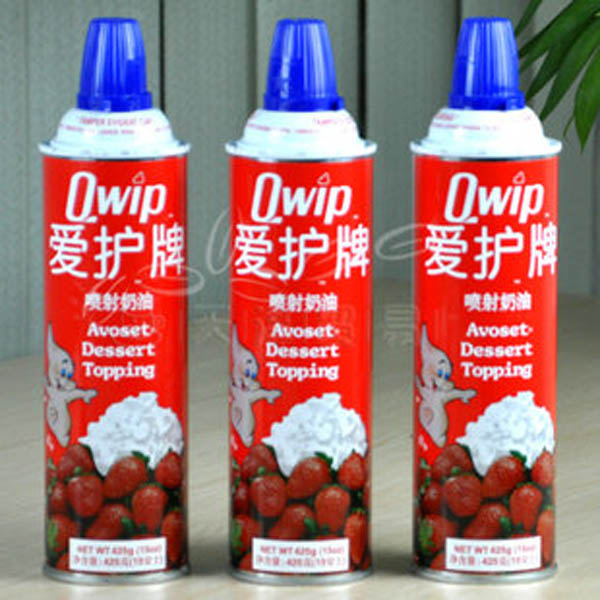 ----
Usual stuff in the usual places - there will be a Strib Blog, even though it's Presidents' Day. See you around!