Twelve thousand souls. Its prosaic Wikipedia entry notes, in the first paragraph, "It is surrounded by agricultural country."
Or, it's in agricultural country, not separate from it at all, but intrinsically bound to it.
That's what I said last week. This is part two.

Goodnight: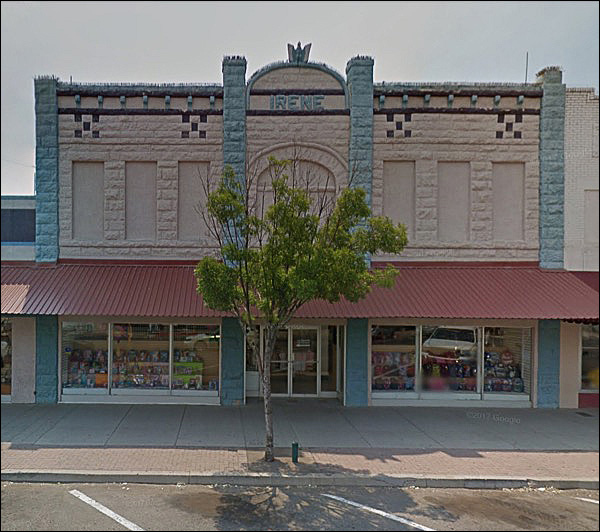 I don't think the Miami Vice color scheme really works on rusticated old structures.

Remember, as always - I haven't seen these since I clipped them, probably a year ago, and I'm taking them one at a time without looking ahead. So let me predict you might see some Mejor demographic changes in the buildings to come?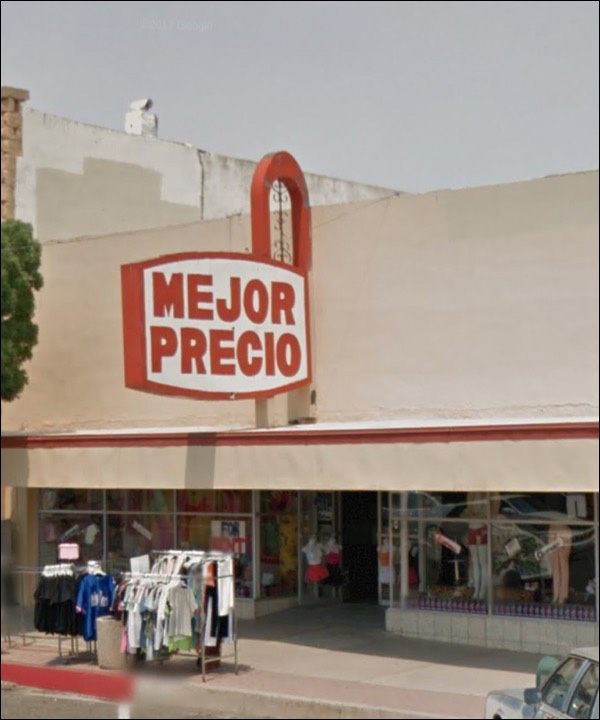 They do like to paint stone in Douglas, don't they.

The previous sign was a 60s number; this is older, and better. Because of the trees it appears to be a bit bashful.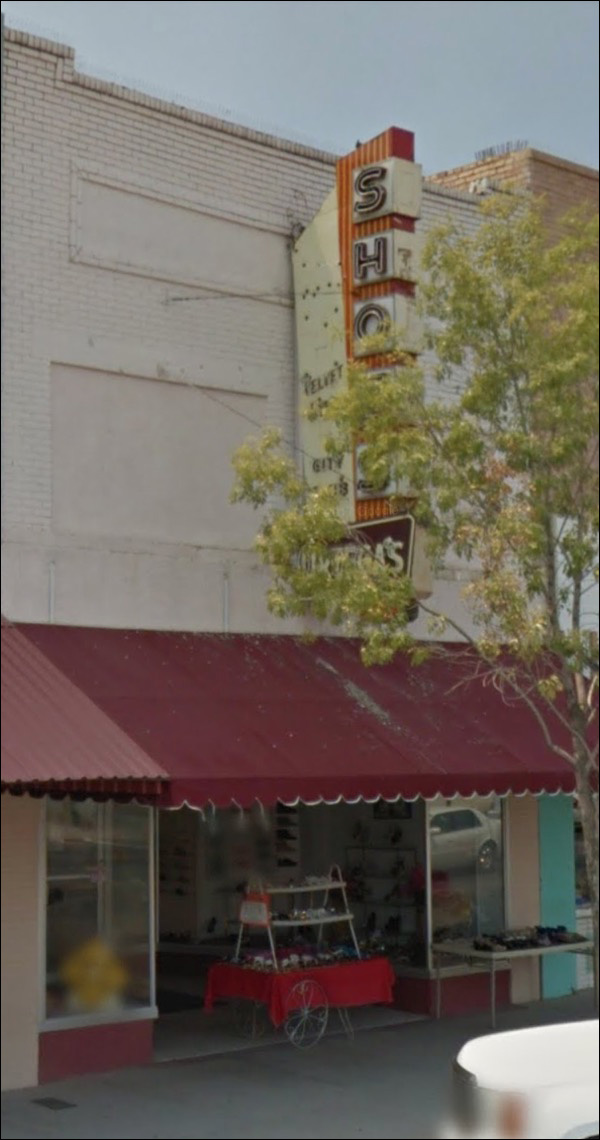 Velvet Shoes? City Club, for sure.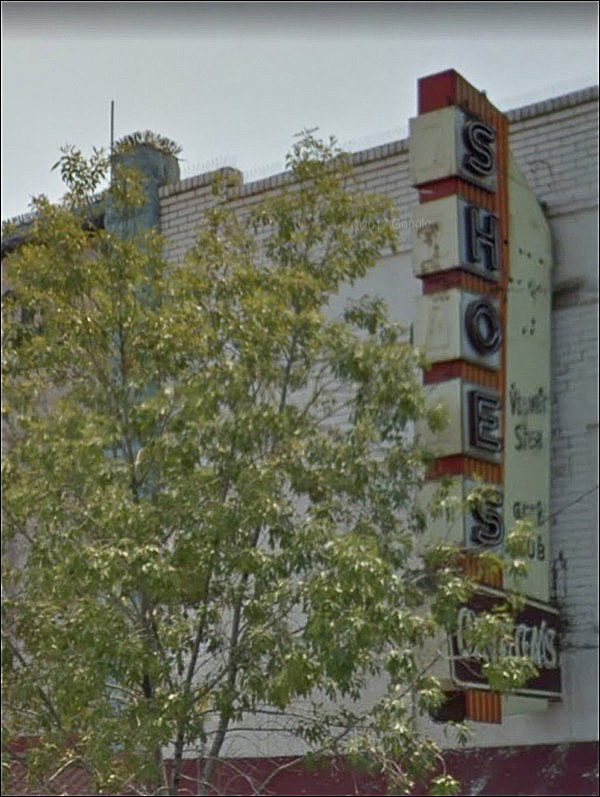 When you select an area in photoshop and drag it with the shift key down: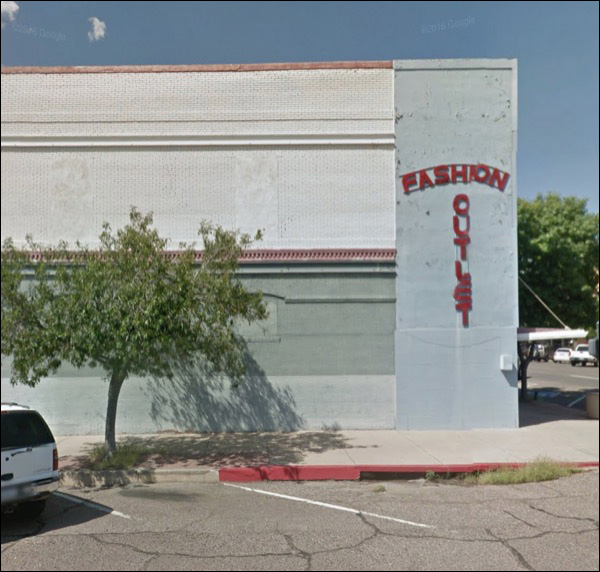 Some guy named Joker bought the block, started to renovated it, then I don't know, I guess he got bored and stopped."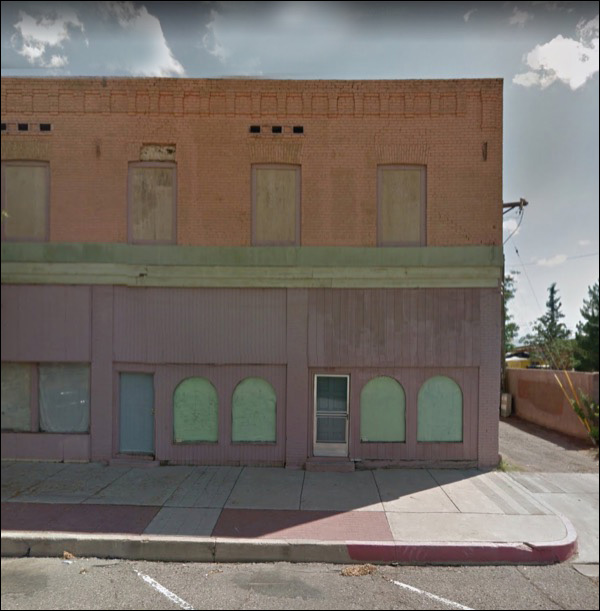 I almost want to say Fire Station. Actually, I really want to say Fire Station.



When you forget to add a 10px stroke to your letters: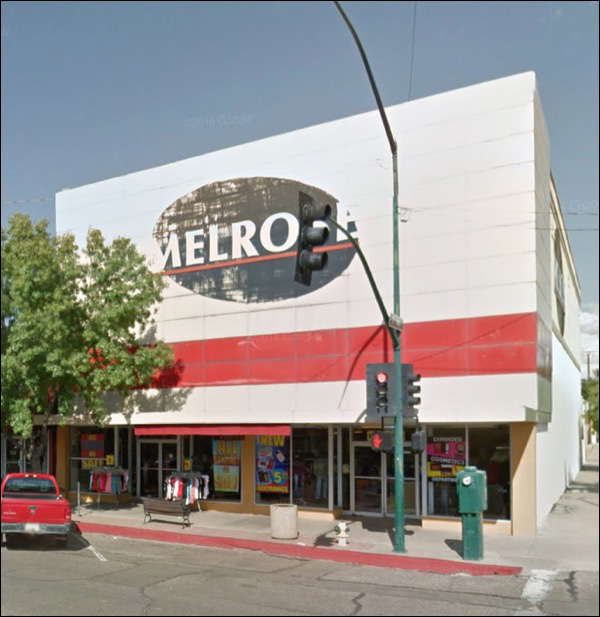 Another fine old storefront with deep, deep windows. Between the windows and the stock room, how much space was left for the show room?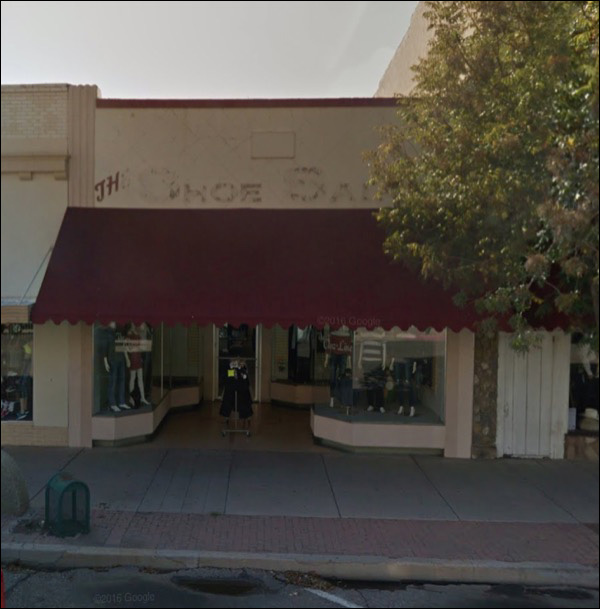 OUMB make a dazzlingly white appearance, with the characteristic top-heavy style of its time.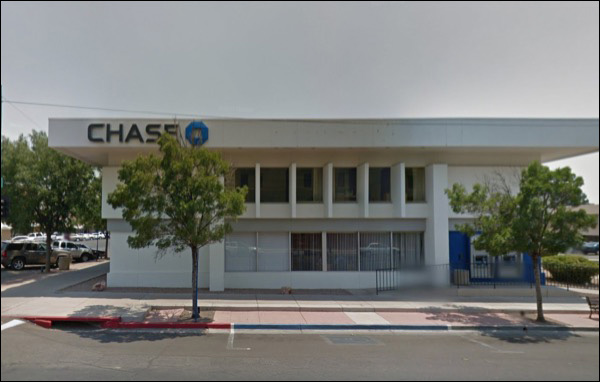 Any minute now it'll flatten you like a pancake.

Literally; I'll bet it's an FOE HQ. Or was.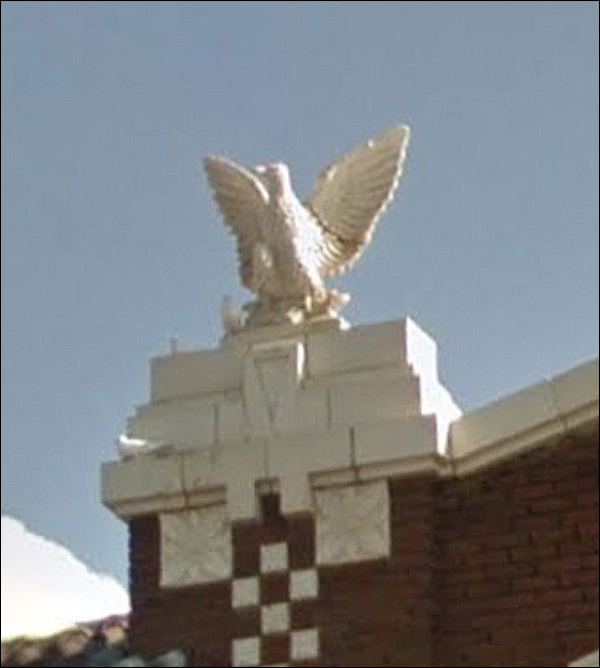 Nope. This Flickr page says "The Leggett Building and its Airdome Theater was designed by Trost & Trost out of El Paso. The buidling and theater opened in 1913. The theater was renamed the Columbia in 1920 and closed in 1925. The building later became an auto dealership and then s Safeway. It was a USO Canteen during World War II."

Hah: while researching this I discovered that the first building shown here, the Irene, was the Eagles lodge.

Crows's lodge now.

The Brophy: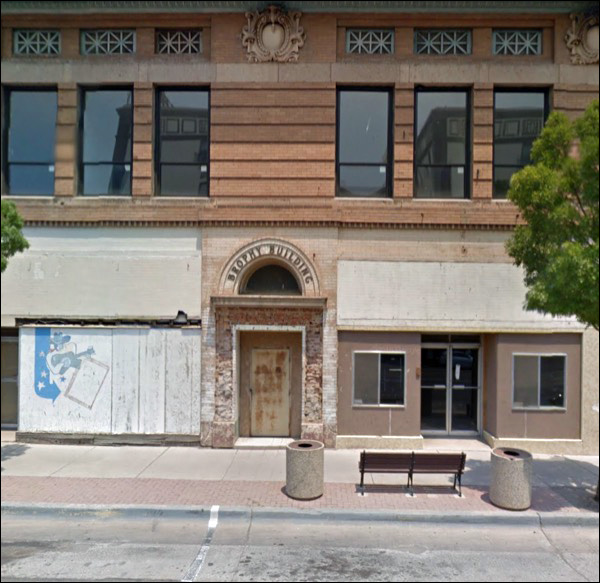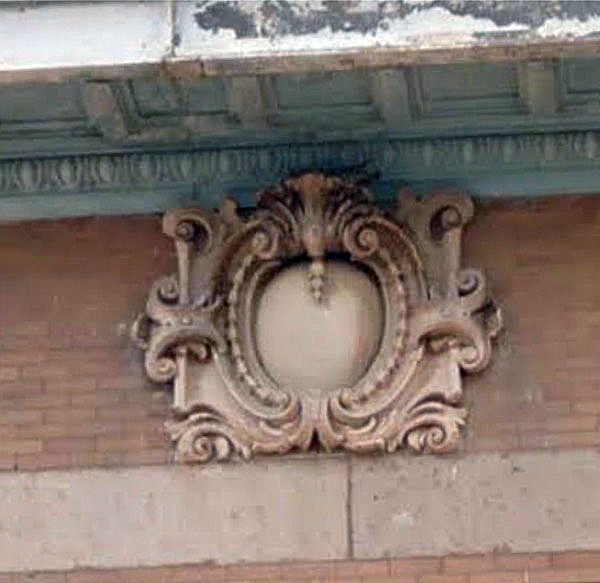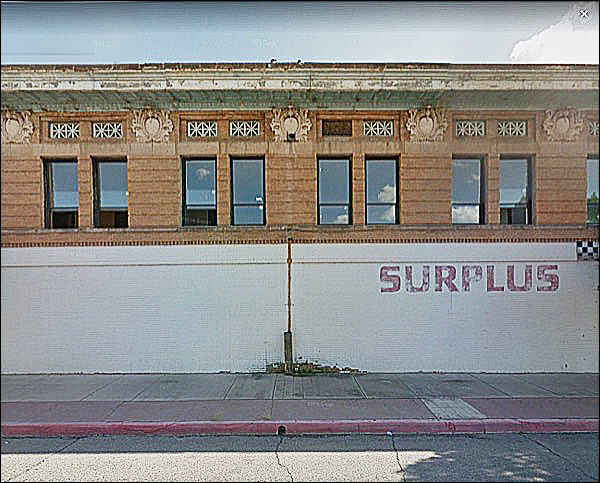 Mr. Brophy wouldn't be pleased about this.

The Gadsden: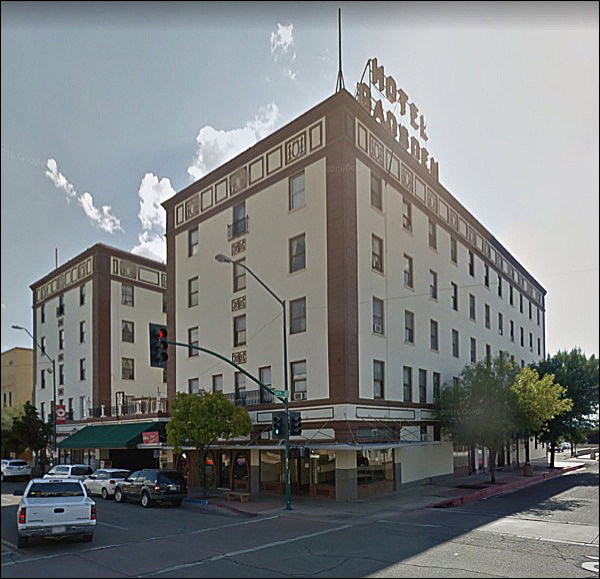 Spectacular capitals on the columns in the lobby, here.

The brief psuedo-kinda-Aztec moderne style always produced cool results; here it's sorta-whatever Southwest.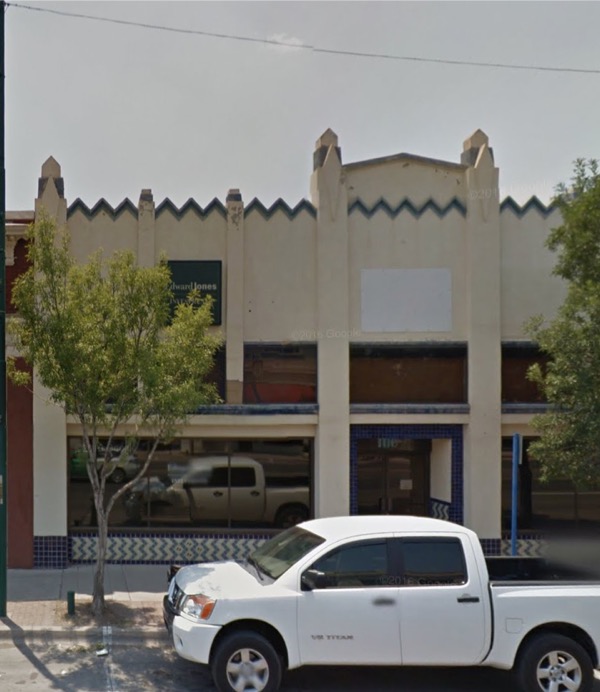 Nice: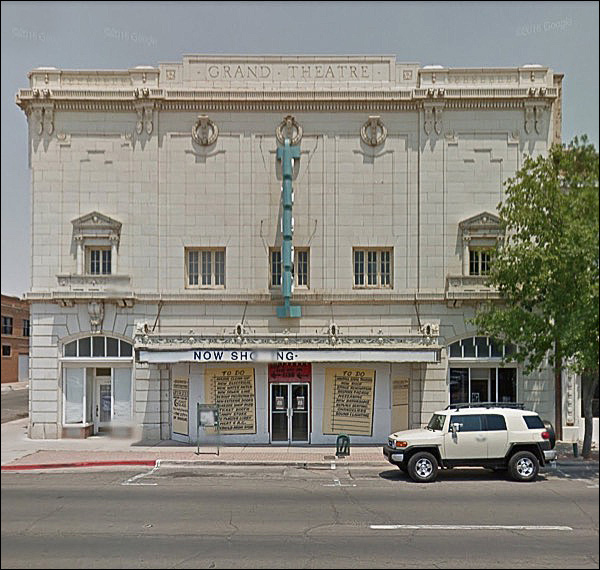 The wikipedia page says it's hit hard times; the roof collapsed. This website - http://www.grandtheatredouglas.org - says renovations are planned.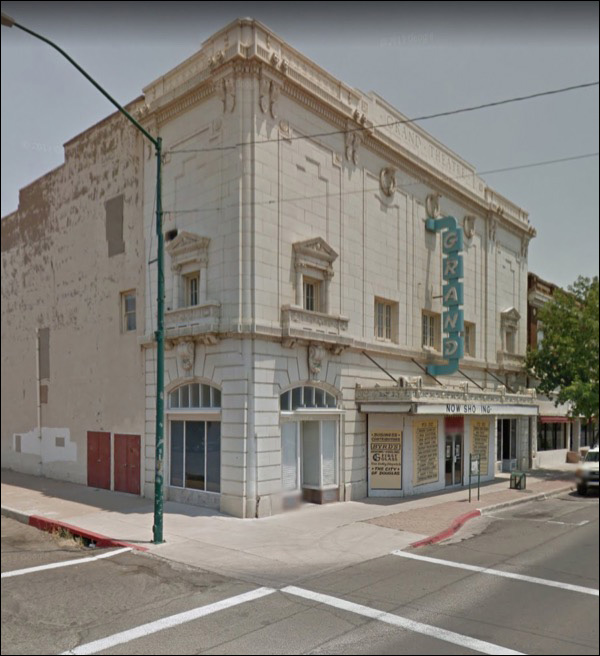 But there's no one home at the URL.