That's a lot of town for 5,800 souls. "Rockdale was named for a nearby rock that stood 12 feet high and had a circumference of 20 feet. Rockdale was incorporated in 1878." I'm glad we know the circumference of that rock.
Above: Might as well start with a then-and-now to let you know this might not be one of those success stories. But it's not destitute and abandoned as many we've seen - and that's good, right? Right?
These give me pause.
The ground floor on the left - original? If so, I've never seen that before. Same goes for the right, with its Federal-style touches.
Possibly . . . a local architect with an iconoclastic touch?

Severity is the hallmark of the era:
The hue isn't entirely common, and gives the building a nice distinction - they're usually just bright buff stone, and little else.
Detail: The aviation age is upon us! Why on this one?
Why on this one? No idea, except perhaps to indicate the rise of air mail.

An unfortunate series of events, as they say:
Knee-capped and gutted, with the top floors treated with complete disregard. Irretrievable.

OUMB:

I think it's a new building, and by new I mean "1967," because the door placement seems intentional, a hallmark of the times.
A town needs but one of these. It marks the era.

"I want you to build me something that will make it easy to hide contraband between the first and second floors, but for God's sake man don't make it obvious"
When the Google car returned a few years later:
Hey mom and dad I joined a band we play skate punk

It's the small beauty of these structures that speak to the hopes and civic spirit of the men who commissioned them and built them.
They were small gifts, and once inherited lost their meaning to the next generation.
And then they were gone for good.

Buckaroo Revival in the arches: I don't get it.
Painting all the buildings the same hue to tie them together - I guess I get it.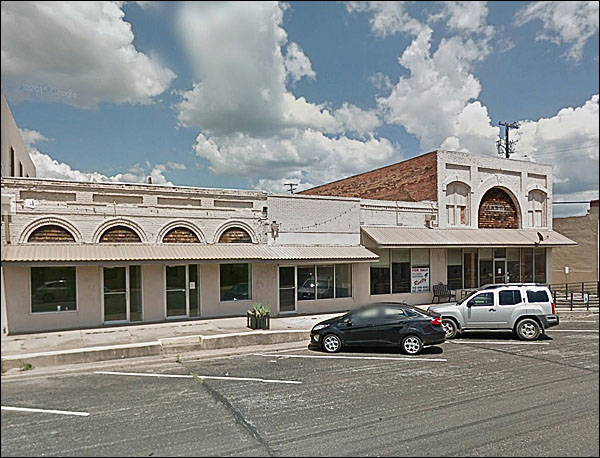 But again, Buckaroo Revival in the arches: I don't get it.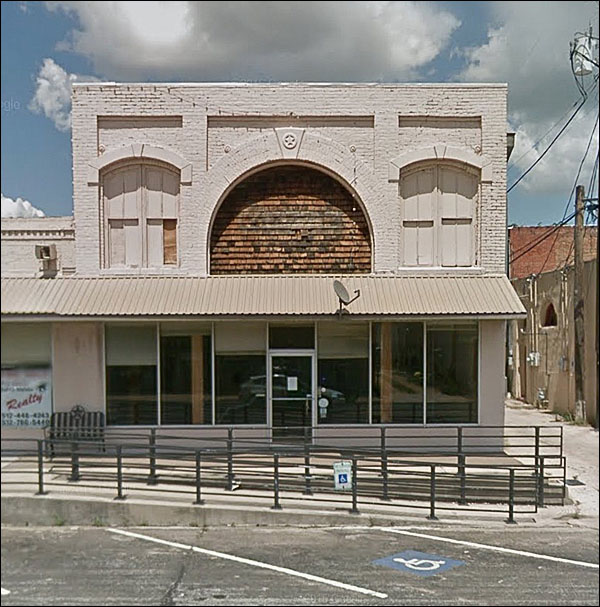 Finally: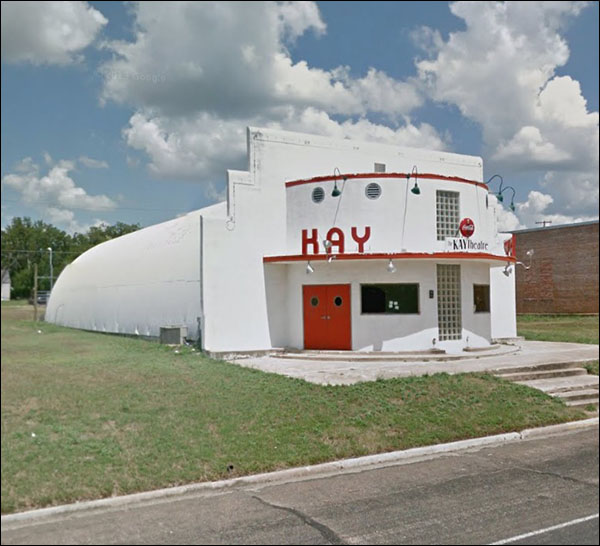 Open and showing movies.