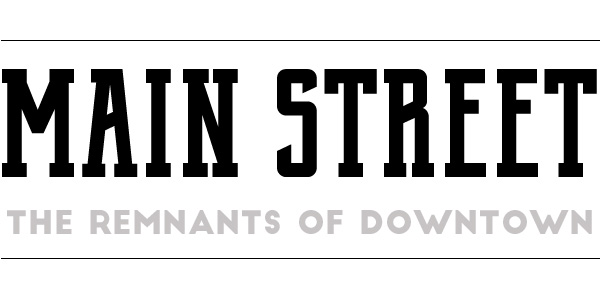 Odds and ends today on this lax week. Jackson MS.
The next time the cars came around:
The arrow seems a bit more relevant now. The freshness of the painted sign seems odd. As if someone wants to keep it relevant.

Also from the same street in Jackson:
That was then.
Not so much filing done these days.

This one just caught my eye.
Bound for the Google Street View highlights section, I think. It used to be Dreams. Now it's Secrets.

Marshall, Illinois. The outskirts.
Might there be a story there? Yes, there is. Let's go eagle.
Write your own story.
The footprint of the old motel is still there. You can't see it driving by, but you can see it from above. You can almost tell how many units.
If you must, here's an advance look at Motels 2021 site:

That'll do - see you tomorrow.