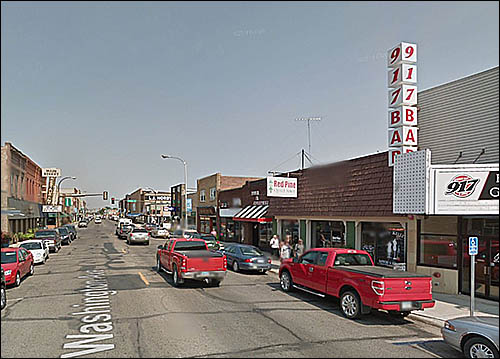 Ah, the needlessly bifurcated postcard, giving you two unsatisfying views. It's a good thing they showed the lake, because no one would figure out that a town named Detroit Lakes had a lake nearby.

Spent many a childhood weekend at DL., and I remember that structure by the lake. The pavilion. it's over a hundred years old, and still stands - albeit in remodeled form. I recall the smell of the lake, concrete, late afternoon sun slanting in the windows, the promise of an ice cream sandwich.
It was a good place, DL.