Let's show you this again: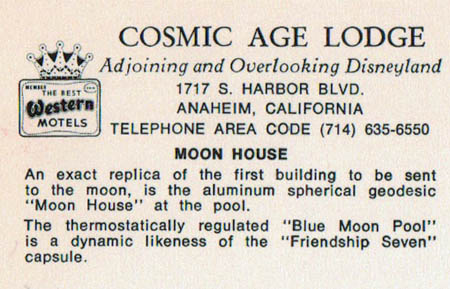 Pools shaped like space capsules. So good. That was us; isn't anymore. Okay, I'm completely depressed now.
<slap>
Okay, I'm better. If you'd like to see the interior of one of the motels from the Stovall chain, click HERE to go to some screen shots from a late 80s movie, "Gleaning the Cube."
To continue with the postcards, just click next.
Why wouldn't you want to see the interiors? Of course you do. HERE. If not, and I can't imagine why you wouldn't, click NEXT. But it's your loss.