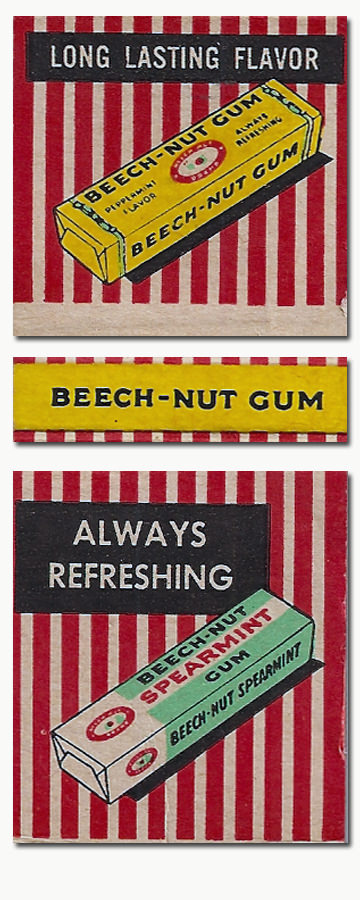 Long Lasting Flavor.
Is there any greater lie?
Beech-Nut gum was brought to the world by Frank Barbour, a businessman who played football for Yale - as quarterback, he drove them to a lossless season in 1891. After college he went to work for the railroads, then joined up with Beech-Nut Packing, a company that made ham and bacon. Eventually they went into gum - and ketchup, and baby food, and macaroni, and all sorts of chewable items. Barbour was chairman of the board when he kicked off in 1948.