Corliss Archer, America's beloved teen escort!
Well, no. She was an early fictional teen, as this Wiki page relates. The radio show ran for 23 years, but the comic only lasted three years. You can find an episode of her TV show here; you can find the radio show here.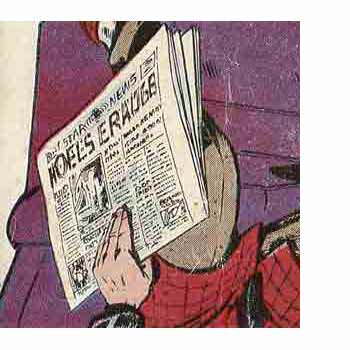 Hoels Eradge - that's all they had to say in those days. People had been waiting for weeks for the Hoels to do something, and when the Hoels finally eradged, it really didn't come as a surprise at all.