When they said the "New" Price is Right, they weren't kidding: they couldn't even fill the hall, it was so new.
Bob:
Gold and light-blue with lines. For a limited time only, that was acceptable. Expect this to come back around 2014.
There have been complaints there's insufficient appliance-stroking by Anitra. This should help: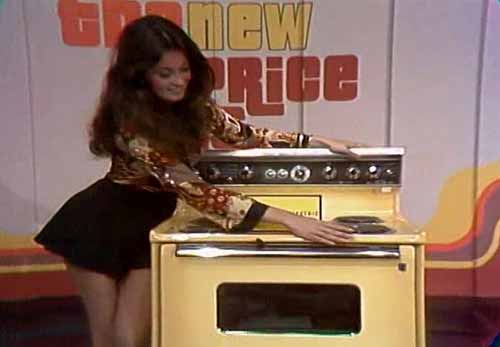 Judging the item, Ma Kettle in a scientific jumpsuit from the future:
This was the new Price is Right; they hadn't blocked the shots yet. You'd never see this mistake in year two:
An audience shot shows you the yin and the yang of 1972:
Od othe Shapeshifter, and Cat Stevens.
Grace won the bid, and we get the full effect of her garment.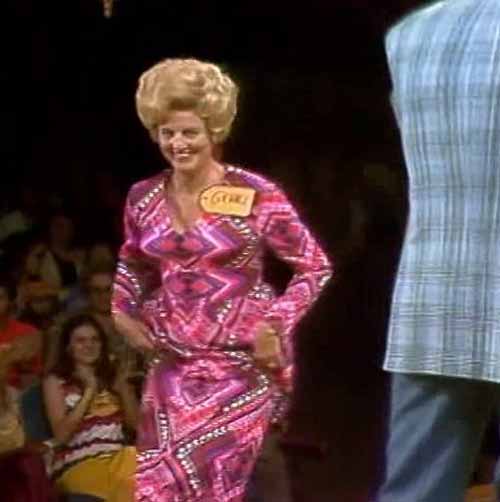 I've seen that pattern before, in Fantasia; it was the illustration of what the soundtrack looks like during a cymbal crash. Her prize: KAVA!
It contains coffee clusters. Grace's reaction is pure coo-coo Pigeon Sisters:
If she got the price right, she won HOLY MOTHER OF MERCY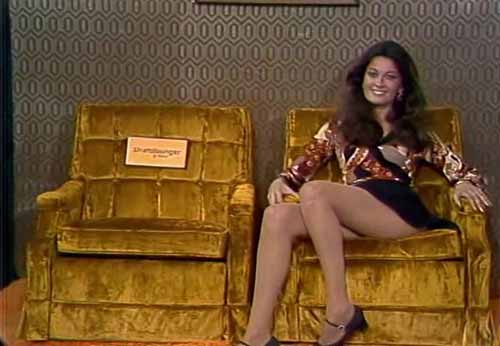 Sorry; got distracted there.
Let's meet Kelly; Kelly was an earlier version of Julia Louis-Dreyfus, and killed everyone onstage with the invisible death-gas that roiled from her maw: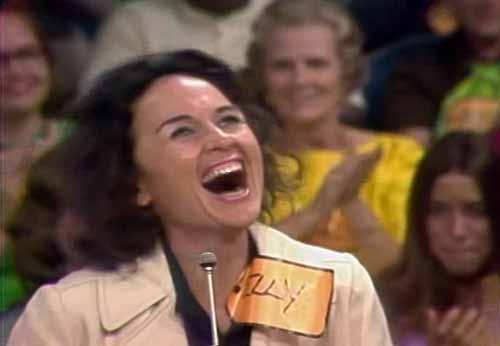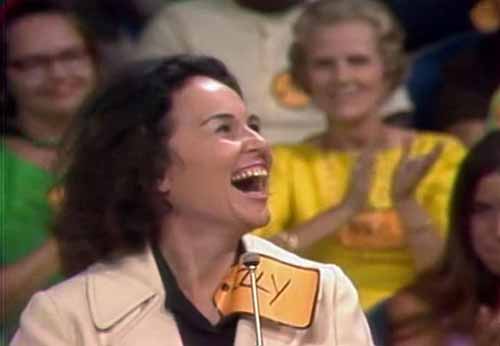 Before she slew everyone, they rolled out a prize, and all enthusiasm seemed to vanish: they expect me to want that? Seriously?
Why does this shot matter?
It's the audience: the three phases of white American men.
Finally: the glasses, the dress, they all combine nicely. But still something's off.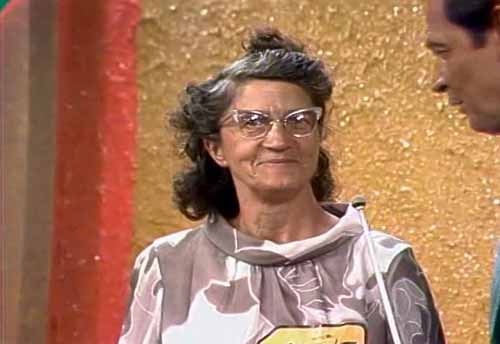 Maybe it's the fact that she did her hair with an egg-beater.