I was at the Apple Store again, making a purchase. One clerk, probably called an Apple Facilitator or something, said that Dave could help me, but he was also helping another customer, so he'd be multitasking. Would that be okay? Sure, don't care, whatever.
He walked me over to Dave, and said here's Dave, he will be helping some other people too, I just wanted to make sure that's okay. Are you okay with that?
It is difficult to capture the exaggerated concern with which he said this; it was so ridiculous I burst out laughing and said "I'm not five years old. I'll be okay." Dave laughed too.
Dave, I think, was twice as old as the Facilitator.
The younger male staff members are just peculiar. The older guys are always chatty and personable. The female staff is chatty and personable. The guys, for the most part, seem to prize their position and believe they have Knowledge, the exact particulars of which they are reluctant to share, because it will short out the customer's brain. We are literally children, left alone in the scary white store that has all the brilliant tools we cannot possibly understand. I suppose you might develop that after you've dealt with a constant stream of boomers coming in who never back up and have 423 icons on their desktops.
Afterwards I went across the mall to the Gap, to see if they had sales. I needed a pair of pants. Denim, blue, and denim, black. They had them. On sale: 60% off. Whoa. I picked up one pair, intending to take it back, and the manager smiled and said:
"Can I start a room for you?"
Having just come from "are you okay with that" I couldn't help but laugh again, and said "I've never heard that phrase before. Yes, of course, get the lumber and nails and hammer and start me a room."
She was cheery and enjoyed the colloquy, I think. I hope. My wife told me it is a common thing: they take your selections and put them back in a changing room.
Okay, I said, but then just say "can I put those in a room for you." The notion of starting a room seems like we are embarking on a great undertaking.
Uh oh. I think I can spin this into a column, so I'll stop now.
I had a lot more for today; there's a big Wednesday Review of Modern Thought, but: it's late. I spent the last hour discussing things with Daughter, relating to her anthropology class, and it was great fun, even if she is in the Gainsay Father period of one's youth, even when no contradiction or disagreement is present. She will be heading back to Boston in a week, and I will not be able to discuss "why people insisting on front-loading power dynamics in anthropology discussions is a tell that you're dealing with a Marxist, usually" at 12:02 AM, and let me tell you, I'm going to miss it. A lot.
It's 1976.
A horrible tape of the Kid . . . napers.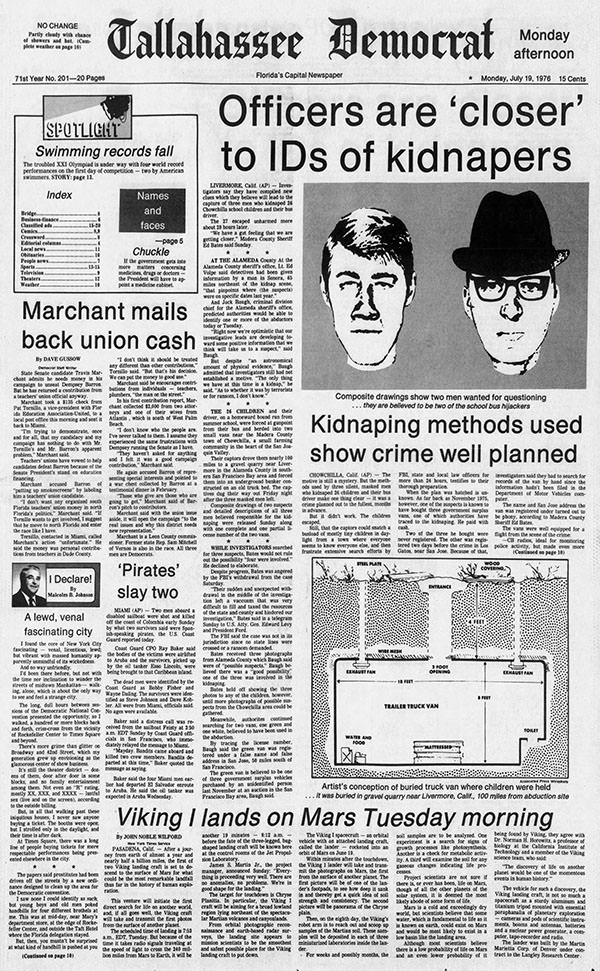 The 1976 Chowchilla kidnapping was the abduction of a school bus driver and 26 children, ages 5 to 14, in Chowchilla, California on July 15th, 1976. The three kidnappers imprisoned their victims in a buried box truck within a quarry in Livermore, California, intending to demand a ransom for their return. After about 16 hours underground, the driver and children were able to dig themselves out and escape.

The kidnappers had been unable to call in their intended ransom demand of $5 million because telephone lines to the Chowchilla Police Department were tied up by media calls and families searching for their children. They went to sleep at some point on Friday the 16th and woke late that night to television news reports informing them that the victims had freed themselves and were safe.
BOLO for a dense black hat: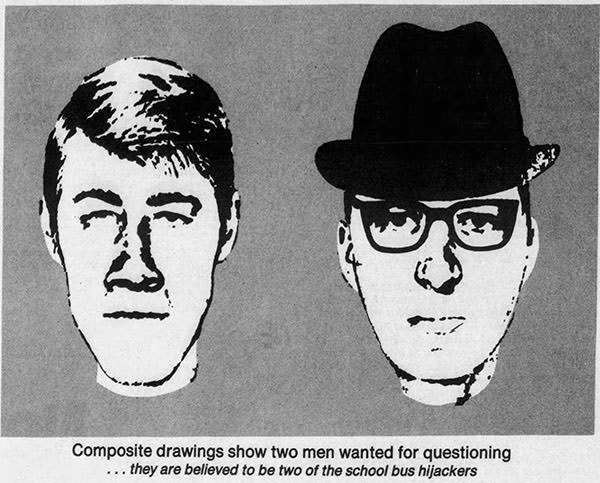 This is some chilling stuff: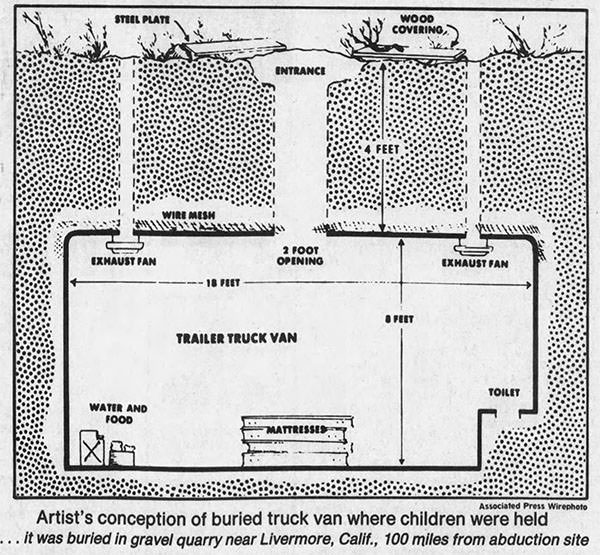 In other news of more lasting significance, as Paul Harvey used to say.
| | | |
| --- | --- | --- |
| | | |
| | | Actually, no. The Soviet Venera probe had sent back pictures from Venus in 1975. |
| | | |

Editorial page no. OH NO CONFLICTING STATEMENTS HE'LL NEVER WIN NOW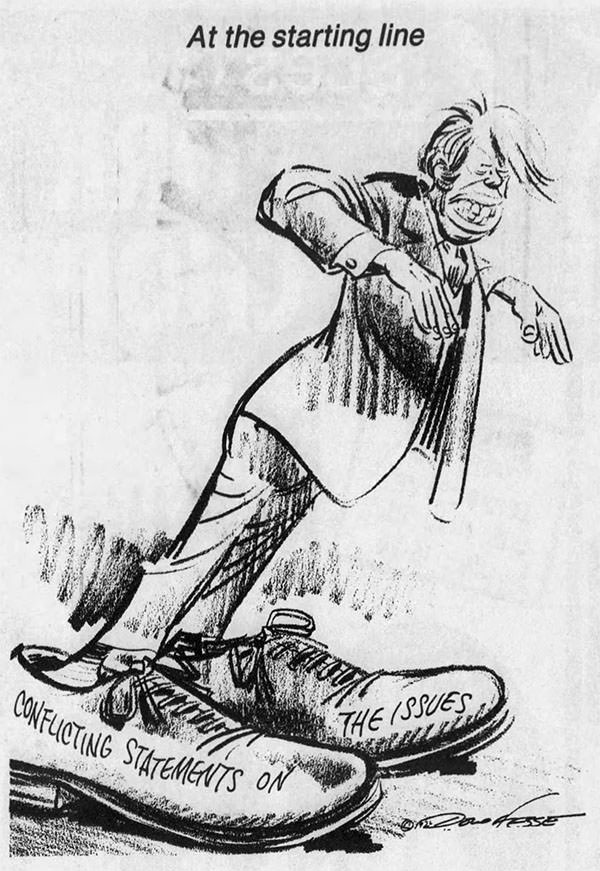 Usually the Big Shoe metaphor is for someone unable to live up to someone else's accomplishments, no?

What the hell is going on here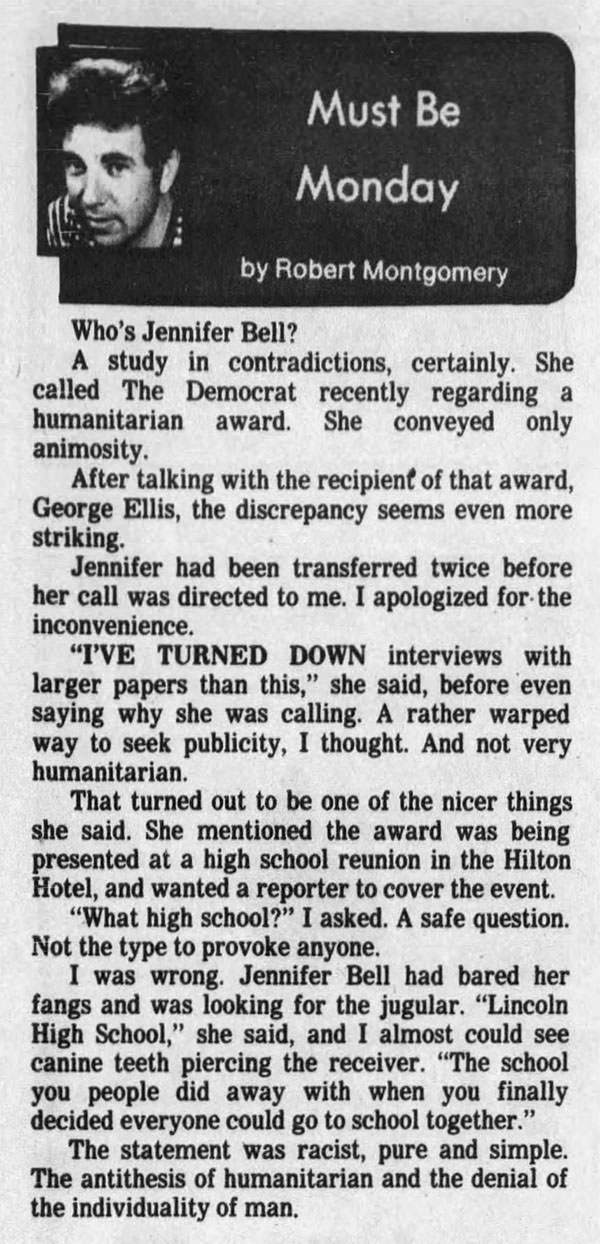 A reporter settling a score with an abusive caller, that's what.

The Action Line! Working - for you! Unless you're a clown.

I'm guessing the coincidental date was a long-running item in the column, and someone was winding them up, as the Brits say.

Invite Your to Cure Your Kidnapers: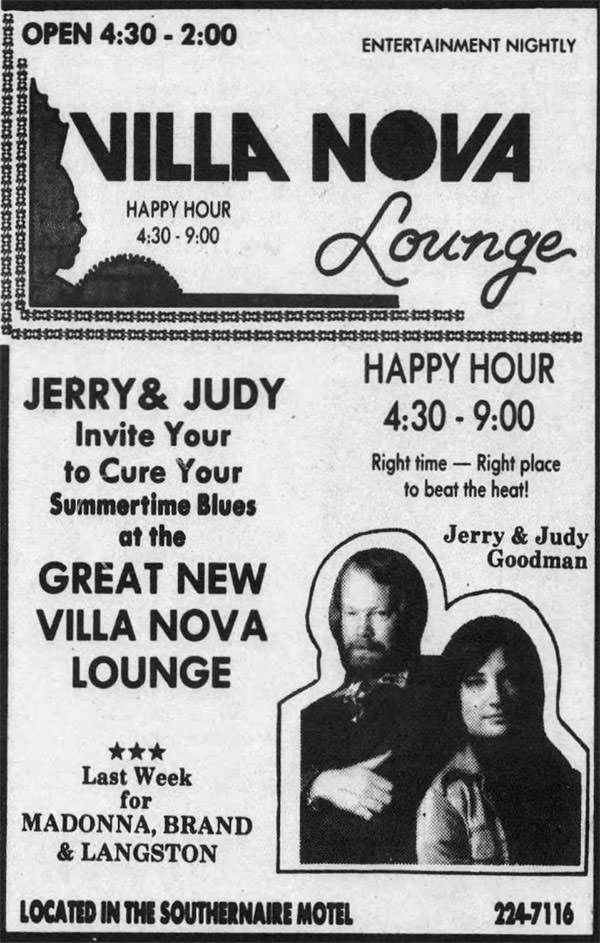 Beat the heat at the Southneraire Motel lounge.
The motel, I suspect, started small, and got much larger.

This illustration style. That typeface.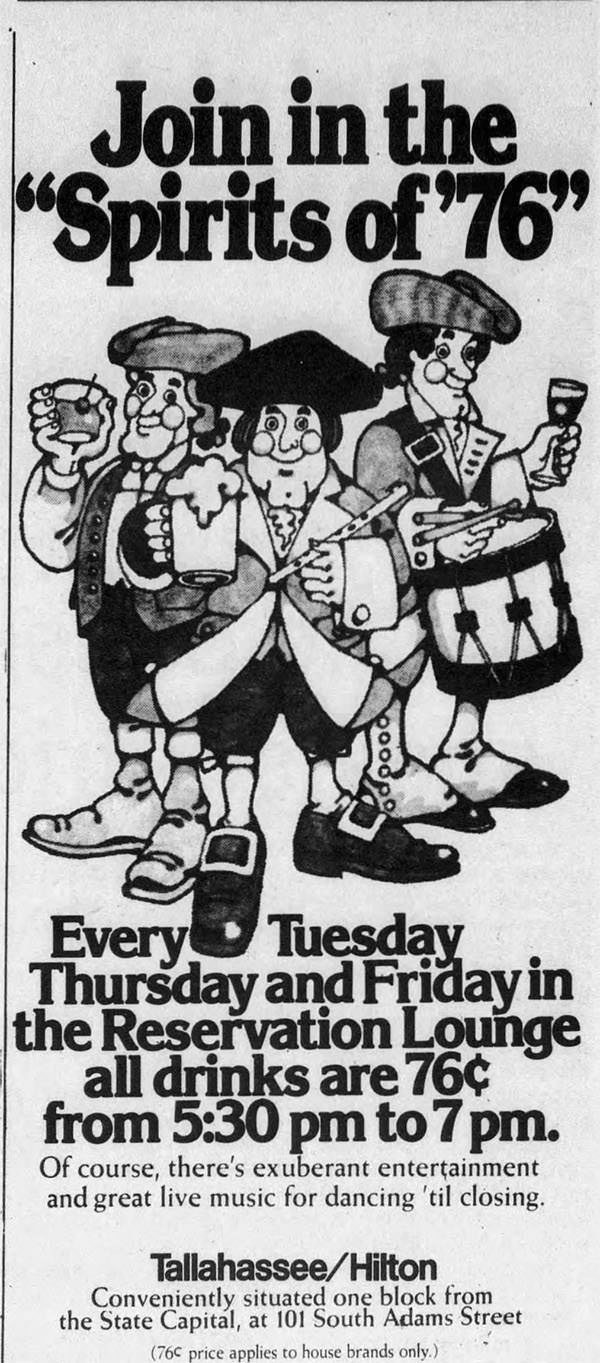 It's like I'm in high school again, waiting for graduation, so I can fly away. My old world is loosening up, and everything is exciting and slightly unnerving.

That'll do. See you tomorrow.