The view outside my building.
Now begins the long loud weekend, with maximum dog discomfort. Give him a bromide and put him in his thunder jacket. Won't help. He'll be under my desk. Not shivering, but unhappy. You just can't console them. They know better.
Well, let's dip into the Detritus folder and see what needs to be cleaned out and "shared," as they say on the internet.
Another example of the Colorforms School of blobbyperson art: the subject matches the style perfectly.
Name blurred b/c it's not a verified account. He makes the point that's obvious to all, except those who think it's a badge of distinction to belong to the "WE" class. Look at the person on the bottom: utterly defeated by the mechanics of donning garments.
Here's another.
What a hapless thing. Thumbs-up! The cultural symbol denoting everything's jake, while a construction crane stacks meaningless boxes! ALSO CLOUD

It's the app I use to pay parking meters. Yesterday the system was down, and really, really hosed - couldn't log in, password not recognized. Nothing worked. Their twitter feed today was full of people wondering if the company would help them with their parking tickets.
I can't see how they're on the hook for that. If you used the app to add more time to your meter, and it couldn't, well, go back to your car.
| | | |
| --- | --- | --- |
| | | |
| | | I am now anticipating paying money to squeam in place |
| | | |
| | | YOU FLOW GIRL |
| | | |
You can just imagine the reviewer grinning, and thinking "I am really enjoying them neutralize Adopted Dad because I would be quietly supportive and they would appreciate why I am different from the chad bros!" Because there's never been a Dad or Husban d in Western society who had to pick up pads from the Walgreens, and so without a second thought.
Something I saw in my wife's tennis magazine. As the saying goes, when all you have is a raquet . . .
Elsewhere in graphic design: AppleTV wants me to watch "Central Park," and I'm thinking maybe, juuuuust maaaaybe it's by the animators who did Bob's Burgers? Perhaps?
I find this an unappealing dead-face style.
Now and then I find something in my misc / detritus folder that makes me wonder why I clipped it.
New Yorkers probably recognize it. Or, it's seen so often, for so long, that it blends into the memory. This is the left side of the entrance of the Graybar building. The name makes you think of prison, right? The Graybar hotel. The name comes from its primary tenant.
This is a bit knotty:
The Graybar Electric Company was incorporated on December 11, 1925, as the successor company of the general electric supply business of the Western Electric Company, which was founded in 1869 in Cleveland, Ohio, by Elisha Gray and Enos M. Barton. The separation of product lines was intended to provide a separate identity from the telephone supply function of Western Electric to the Bell System, given its importance as the largest merchandiser of electrical apparatus and related equipment in the world in the 1920s.
In other words, it was Western Electric, and then it wasn't. Something else was. Not sure it matters. They had offices in the Pershing Square building in 1923, then moved into the Graybar in 1927. It's right next to Grand Central Station. When I first saw it I was overwhelmed with how underwhelming it is. An expression of the zoning envelope, with minimal decoration, the epitome of the late-20s functional Machine for Business.
The largest office building in the world at the time it opened, and it has left no imprint on the popular imagination. Chrysler, yes; Empire State, yes; Singer, sure, if you remember that far back. Pan Am. But this one? Its moment came and went. Was it because it was more bulky than tall?
I don't know. Close-up on that entrance:
| | | |
| --- | --- | --- |
| | | |
| | | This allegorical fellow is holding a truck. I think it's odd that they committed such objects to stone. They would date quickly. Same thig with the Rand tower here in Minneapolis, with its biplanes. |
| | | |
It makes you wish there was more of this about.
Something I saw at the garden store last weekend:
Mass-produced, and she seems to have a wet baguette draped over her arm, but sweet. Of course, that's the problem. Sweet. Eh. If she had an upraised fist, that would be acceptable.
I am no longer going to bother to hide my disappointment.
The weekly sweep:
Lance visits the orphanage for the daily death quiz:
What the hell
There's no way this could happen
Also, what sort of deep trauma is Lance inflicting on these kids?
Solution is here.
It's the return of BS from BS, or highlights of the Bill Stern Show!
Is this true?

No. They did not meet at a horse race. They met at the Perkins Institute of the Blind.

Also, that "elderly man" was 34 at the time they were married.

| | | |
| --- | --- | --- |
| | | |
| | | It ran for 82 performances. |
| | | |
Sounds awful. Sounds so 1968. Wikipedia:
Maggie Flynn is a 1968 musical. It was inspired by a true story set in the New York Draft Riots of 1863.

The title character, an Irish woman providing asylum for orphaned children of refugee slaves, is on the verge of marrying a Union Army colonel. Her vagabond husband Phineas Flynn (who abandoned her to pursue a theatrical career and whom she had presumed was dead) returns to the scene. The cast of characters includes Confederate insurgents, prostitutes and drunks, bigoted socialites, circus performers, and a passel of African-American kids endangered by the draft riots.

Critics thought that efforts to equate the New York Draft Riots with contemporary protests against the Vietnam War were heavy-handed and counter-productive. "It is worth noting that two of the first night critics came up with the same line, calling Maggie Flynn the best Broadway musical since Her First Roman — thereby honoring a desperately lousy mishmash that opened three days earlier.
Jack Cassidy played the wastrel vagabond husband, and Shirley Jones played the Irish rebel. They were married at the time, and he was years away from madness and accidental Naugahyde immolation.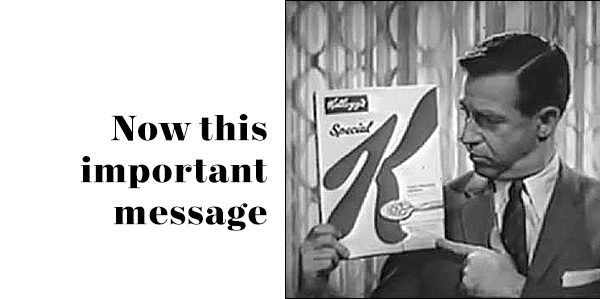 | | | |
| --- | --- | --- |
| | | |
| | | 1975: Wouldn't you rather have . . . ? |
| | | |

That'll do! Thank you for your visits, and we'll see you Monday morn.