In the image above, the Andromeda team is looking at maps of projected infections. The map on the left is a "military map," one of them declares, and the two scientists flanking our hero saddle up the high-horses. It's a rare clanking note, but at the time it was, like, yeah! Those bastards! They wanted to get germs to kill everyone!
Dr. Stone, the fellow in the middle, tells them - and I paraphrase - to chill the F out, because that has nothing to do with what we are doing here.
When I saw the movie at age 14 those maps were unnerving - the distortion spoke of some protocol or situation that was inscrutable to us.
I bring this up only to note that I've been using these scenes as Bleat banners in the order in which they appear in the movie. Might make you wonder what's next, eh? Or whether I have to keep this up? I mean, gah, we're all so mightily sick of this.
But it was a good week. The temps warmed and the world began to sprout. The Gorls, as I now call them in Despicable Me accent, were in fine spirits. Wife was worked to a raw nub, but Friday looms and she can play tennis on Saturday. We had some workmen blanket the flower beds with cedar mulch, and the perfume's fantastic. I wrote a lot, and I'm pleased with my work.
To put this throat-clearing another way, I've spent so much time today on this website I have absolutely nothing to say on this website. So let's go to the Friday staples.
This was the label on a hammock someone gave to Rotaria.
That's it! I clipped nothing else from the internet or elsewhereI I utterly ignored the Detritus needs by concentrating on assembling the definitive collection of 1983 Newport cigarette ads!
Of course I'm not kidding.
Nicollet Hotel Block tower: a little more than last week, but not much.
Better to give you a quick video of this one and the 25-story tower going up across the street, just for context.
The Public Services building is now completely unveiled.
Like all interesting buildings, it has different moods at different times of the day.
From my vast collection of things with almost no monetary value whatsover, I bring you this week's entry.
JUGO slavia. That was always exotic somehow, Over there, Y is a J?

Whj, jes!
It's from 1946. Subsequent stamps were much more interesting - great modern design. Horrible country, great stamps - you get that a lot.
The five torches represent the Serbs, Croats, Slovenes, Macedonians and Montenegrins, all set on fire for their mutual benefit.
Miss Trish the dish has just arrived at the airport, it seems. But she lives here.
Solution is here.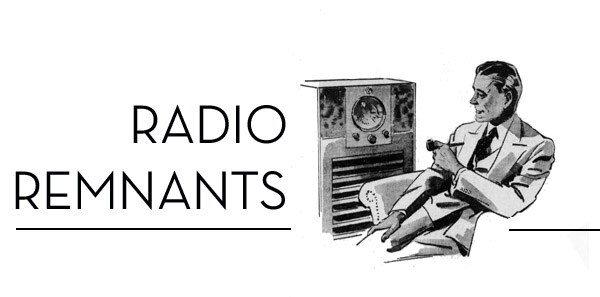 "Someone Knows!" You solve the crime, and get a reward!

Interested?

Here's a full ep about a famous case.

I think it goes without saying that they didn't pay the reward for this one.

The typeface is the standard GODLY font of the post-war era; lasted a long tine.,
It is believed that singer Jim Reeves was suffering from spatial disorientation when his Beechcraft aircraft crashed in the Brentwood area of Nashville, Tennessee, during a violent thunderstorm on Friday 31 July 1964, claiming the lives of both Reeves and his pianist Dean Manuel. The same was also believed of the pilots in the crashes of singers Buddy Holly  and Patsy Cline.

| | | |
| --- | --- | --- |
| | | |
| | | 1979: why not advertise tomatoes on the radio? |
| | | |

Here we are at the end of the week, the end of all the updates - I hope you've found something interesting to while away your lockdown. Back next week with a whole new assortment!