I don't know why, but last night I thought I should have a rare mid-week whiskey.
Again, no idea why. It was as if I wanted to relax for some reason.
After I had one, I thought why make the mid-week tipple rare at all? Then, as often happens, I thought "I should start reviewing cheap whiskeys." Why do I buy cheap whiskeys? Because it takes is one expensive bottle of whiskey you want to pour down the drain, and you think "let's explore the shelf around my ankles. If I was a Hobbit, these would be mid-shelf bottles, and hence probably decent!"
Oh shoot, if I'm going to propose a recurring feature and then forget it, I'd better have a log. Hold on . . .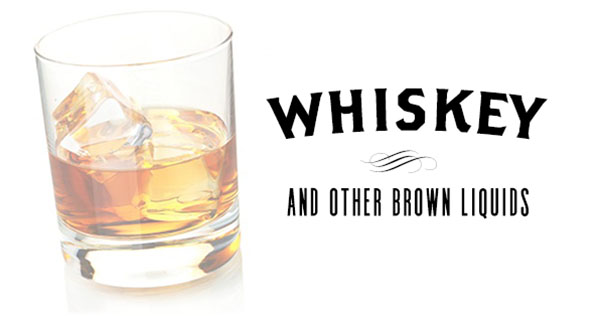 Okay, now I can proceed.
Problem is, I don't trust most of these boutiquey whiskeys I see in the store, because they might be chain brands indistigushable from all the hooch that pours from the MGP spout.
MGP of Indiana (Midwest Grain Products of Indiana[1]) is a distillery in Lawrenceburg, Indiana, producing spirits for private label sale. These are sold under about 50 different brand names by various bottling companies
On the other hand, though, they make Bulliet, which I like.
MGP of Indiana has one whiskey brand of its own at present, George Remus bourbon
We've talked about him before: the government official and bootlegger who probably killed his wife. Odd choice, but then again, I have a box-wine named after Nucky Thompson, so who am I to carp.
Some industry experts have commented negatively about the practice, such as the whiskey writer Charles Cowdery who has decried such bottlers as "Potemkin distilleries". As one example, in a class action settlement announced in 2015 about the marketing of the Templeton Rye brand which was actually produced using MGP spirits, Templeton was required to add the words "distilled in Indiana" to its label and remove claims of using a "Prohibition Era Recipe" and "small batch" production,
Even the old venerable brands may bear no resemblance to the hooch that made their rep. Four Roses was around for decades, then vanished, then returned - same recipe? Same flavor? Don't know. Who would? The original drinkers are all dead. Don't care, if it's good.
But what is good?
I read the Reddit whiskey and bourbon pages, and feel stupid; I don't pick up notes of leather and paper and pumice and lark sputum and all the other delicate differences. But I know what I like: not overly peaty for the single malts. Not too smoky. Also, not some bitter awl shoved into your soft palate with top notes of adulterated Drano.
The odd thing about whiskey: you can recognize something really good, and not like it. I'm sipping a Mortlach now, one of the bottles left over from a party long ago. Venerable brand, incredibly rich first sip, then something else opens up like a corpse plant. I mean, I hate it. The taste floods the front of your tongue and sends fumes up your nose.
Is it my fault? Did I ruin it with an ice cube? What am I tasting here - burned plastic oven mitt? Googling . . .
Mortlach distillery is a distiller of Scotch whisky in Dufftown, Moray, Scotland. Founded in 1823, the distillery is currently owned by Diageo. The whisky is a key component in several Johnnie Walker bottlings.
I've let it sit with the ice for a while, and it's tamed down. Maybe I had to show it who's boss.
Huh - now I've looked at the bottle a bit more closely, and it actually says "Gordon & MacPhail Reserve," FROM the Mortlach distillery. Whole different story. Label: "622 bottles. Limited Edition."
Checking price . . . holy jeezum crow, I sure didn't buy this. So it was brought for a party. It's probably from the Breitbart party. this is probably the bottle we hit when everyone was gone and he was waiting for a cab and we were talking about, you know, life.
This bottle. Right here. Still some left.
LATER
Let me tell you, after a little time getting to know the ice, this thing is fantastic! So here's my review.
Gordon & MacPhail Reserve

Availability: who knows, probably all gone

Value: great, because someone else bought it

Emotional resonance: pangs of sadness tempered with gratitude for bygone moments

Tasting notes: at first, smouldering sofa cushion with notes of sustained dog farts, but it's really fantastic if you water it down.
Next week: Pappy Van Winkle & Diet Coke: good for a quick belt?