Yes, that's Ed Sullivan. I found him slightly disturbing as a kid - that awkward body language, the rictus smile, the default glower, and the possibility that Topo Gigio might happen, or Señor Wences. It meant Sunday at the Farm watching Grandpa's color TV while he sat in his big chair and smoked Old Golds and drank a Grain Belt.
Who's the modern equivalent, in the sense of someone who was well-known for TV variety, and will be forgotten in forty years?
All of them, I think.
Well, it was a good week, and I did a good job learning not to touch my face. A skill we will all have to learn, I guess. I always open doors with my sleeve, but today I noticed I had trained myself so well not to touch my face that I wiped my itchy eye with my sleeve. Okay. Well. How long do the germs last in the cold? I was headed off to the downtown Walgreen's to pick up some NyQuil / Dayquil and other such fluids. I have some unopened on hand, but let's say I want to have a back up. Go to the store, buy a little extra pasta. Put away some extra water. Make sure you've an extra bag of dog food.
You never know. So you end up with expired NyQuil some day. Meh.
I've said enough this week, right? Let's get to fun pictures and such.
Chum-drivel linky-crap, as usual
"The best decade in history." Because Dick Cavett got an eyeful now and then.

By the way, this is the URL: it's about dental implants.

Who cares if I stare? Is there some crowd around me that will be shocked by my lack of social graces? "What are you doing, looking away from the computer?" Please, I am trying my best not to stare.

First of all, she looks fantastic, as anyone who watches "Picard" can tell, and second, if she didn't, I wasn't going to cry, and third, what the hell does this have to do with "Miss Penny Stocks"?

Shock you! Absolutely shocking, you had no clue, really! You are shook! Your world must be recalibrated!

Well, what is #13?

Men everywhere are STUNNED.
On Reddit I saw a video about a guy in Africa who was carrying an entire engine block on his back. This . . . this made me stop.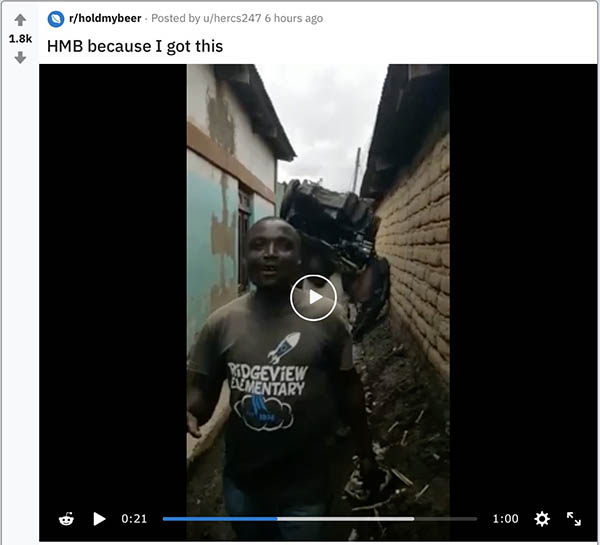 Hey there hold on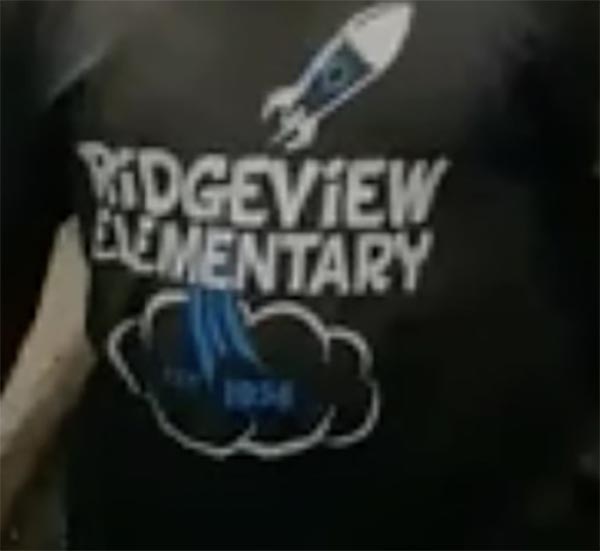 Answering the question of where your Goodwill or other type of charity donations go? Or where the unsold stuff ends up?

It's a school here in the Twin Cities.
Annnnnd nothing's still happening. Maybe the pillars are getting higher.
This is actually the most important part of the job, since if they do it improperly, it falls down.
Some context on the Public Services building:
The lighter tone is a nice addition. The building in the middle - not the Wells Fargo complex in the back - is such a glum thing, but that might have to do with its function: it's a jail.
From my vast collection of things with almost no monetary value whatsover, I bring you this week's entry.
| | | |
| --- | --- | --- |
| | | |
| | | It's King Baudouin. Took me a while, maybe ten minutes, but it was a nice exercize in reminding myself how many royals there are, to this day, in Europe. |
| | | |
The last soveriegn of the Congo, they said.
During Baudouin's reign the colony of Belgian Congo became independent. During the parade following the last ceremonial inspection of the Force Publique, the royal sabre of the king was momentarily stolen by Ambroise Boimbo. The photograph, taken by Robert Lebeck, was widely published in world newspapers, with some seeing the act as a humiliation for the king. The next day the king attended the official reception; he gave a speech that received a blistering response by Congolese Prime Minister Patrice Lumumba.
Since "blistering response" was a link, I checked, half-expecting a wikipedia definition of a Blistering Response. Instead:
Lumumba's speech, broadcast live on the radio across the world, denounced colonialism and was interpreted as an affront to Belgium and Baudouin personally. While it was well-received within the Congo, it was widely condemned internationally as unnecessarily confrontational and for showing ingratitude at a time when Belgium had granted independence to the state.
You know what? Considering Belgian's effect on the country? Screw 'em. Blister away.

Of course, as we learned last week, it was going to be Crisis, Proxy War, and Kleptocracy from here on out.

This year it's Bela on the last Friday of the week. Rather then stretch them out over the course of the week, I'll dump them all here in one day. It's like Lance, without the mystery.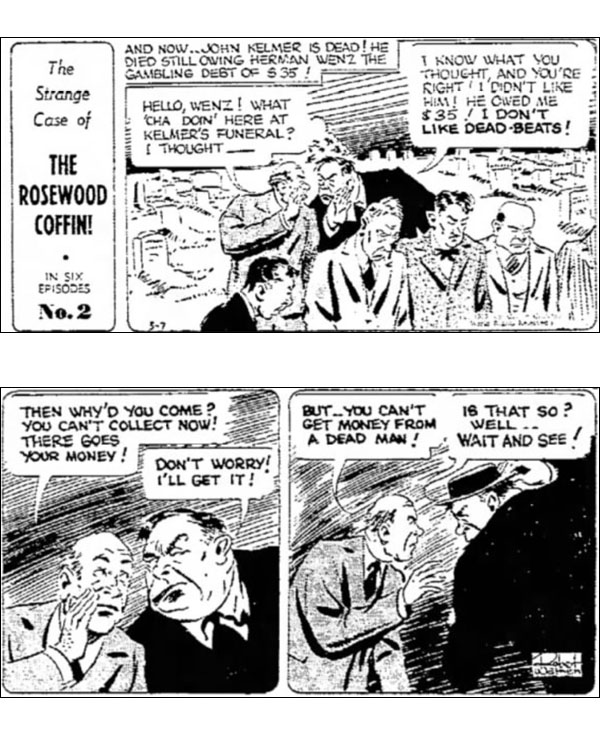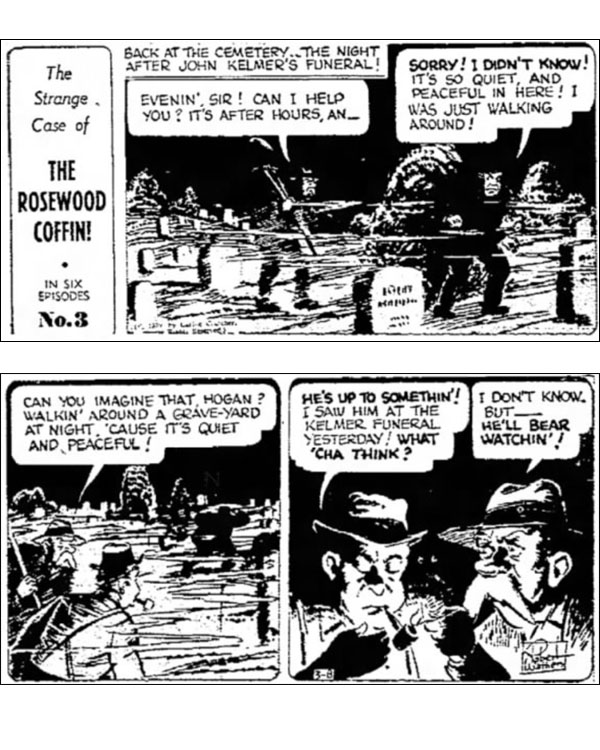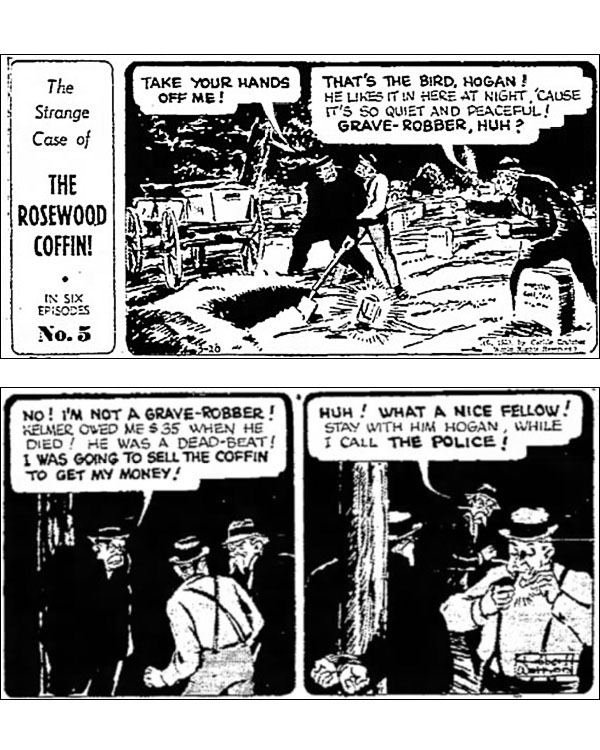 We really could have wrapped that up in one strip, no?
Solution is here.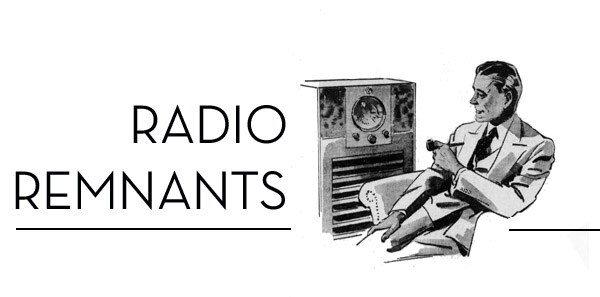 Yes, the last Friday of the month is Jingle Day! Thrill with us as Anita's singers set the stage for your listening pleasure with the shouts that defined an era - and still define the medium, if you ask me.

| | | |
| --- | --- | --- |
| | | |
| ha - ha | | |
| | | |
| | | So DO IT |
| | | |
| | | Maybe the mood of this one made youn loosen your knuckles from the wheel. |
| | | Hard to argue with that. |
| | | |
| | | |

Middle-brow giveaway to entice you into the dealership.
It's been a long time since they sold paint by using Debussy.


That's a big Friday, isn't it? How do these things keep getting added until the page is six yards long?
My fault, of course. Anyone complaining?
No? Hurrah! See you Monday, and we'll do it all again.