This morning on 1A, an NPR talk show, they had an hour-long segment about 911 emergency calls. It was earnest and not entirely compelling. A dispatcher noted that most people who call 911 are calm and focused, not weeping and hyperventilating, and it reminded me of the last time I called - a week or so ago, after the blizzard.
Scenario:
The dog stood at the top of the stairs and boofed: the single statement of concern, which could possibly escalate to alarm - which would be expressed as bow bow bow bow bow. Then, a second boof. I took a look: there was someone standing in the middle of the street, and Birch had detected his peculiar presence.
He was correct to wonder. It was dark; the blizzard was over, but the world was stunned. No cars, no pedestrians. This man was standing in the middle of the street, doing nothing. Then he started to light a cigarette. The lighter caught again and again and again; he wasn't getting a good hit. He moved down the street and wandered up the alley.
Now: from my house on the hill I can see the alley that threads between two blocks, and it rises on a hill of its own. It has a few garages with motion sensor lights. He went up the hill, slowly, looking around, looking behind him. He lingered. He lurked.
Okay. I went out to the porch with a mag light and shut the door with force; the sound echoed out in the utterly silent night, and the wanderer - still up the alley, a block away - turned around. I flashed the light on and off. Interpret that as coincidence if you please.
He walked back down the alley. I went back, and by now Daughter was involved: we huddled around a window in my studio, lights out, watching him. He ran up the street. He stopped. He walked back down and went up the alley. That's when I called 911.
Why? Because he seemed ill. Nothing about this was correct. He went up the alley, stopped, picked something up, put it in the garbage. Went back to the street, then back to the alley, and finally disappeared around a corner.
Don't know what happened, but we've had reports of odd people who just show up and walk around, show up in back yards with wan excuses, knock on doors and ask for water. nextdoor.com is full of these reports. The responses are always the same: 70% support, 30% castigation. There's a mindset that sighs at people who report suspicious individuals, because we're just being paranoid. Okay: guy standing in the middle of the street at 11 PM on the night of a blizzard, trying to light a smoke, constantly looking behind him, wandering around an alley - something's wrong. Don't we have these neighborhood watch signs that say we report something if we see something? What if the guy's on drugs and needs a warm place to readjust?
It's possible the cops found him a few blocks out of sight, and he was taken to a place where he could be cleaned up and sorted out.
All because the dog said BOOF. And he'll never know.
AND NOW, from the Dept. of Misc., our Thursday feature: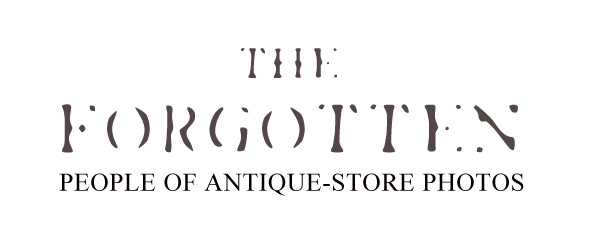 This month we'll be looking at old pictures from the antique store. Images left without meaning after everyone who'd had a connection had passed from the earth, leaving only expressions, hairstyles, and the occasional peculiar tableau.
This strip was an inch long, and badly faded. Let's bring the kids back:
The temptation, of course, is imagining the course of their personalities and lives from this single instant. But you suspect you wouldn't be too far off.
This could be anywhere.

But for once we know where it is: Mapleton, of all places. That's close to Fargo. When I was growing up it was one of the tiny communities that dotted the state. You'd think these places would be gone by now, but they're growing - proximity to Fargo and West Fargo is the reason. You live a few miles outside the metropolis, it's cheaper - and you've peace and quiet.
I don't know if this house still stands; give up and down Street View if you like, but either it was knocked down or remodeled out of recognition.

The back says:
Grandma Fulman's house, Mapleton
Bruce + Betty were born here

Belle, Grandma + Lucille + Eve
at the time Mom was sick with Bruce on his way
The dog may have passed into history without his name written down. But we're sure he was a good boy.

Twelve thousand souls, and home to the Ava Gardner Museum, but probably not the Frank Sinatra Collection of Drunk, Weepy, and Angry Phone Calls Museum. Let's take a look.

Well, apparently we're getting the OMUB, or Obligatory Modern Ugly Bank out of the way first:
The materials keep it from being very ugly; if it was concrete - which it would have been, if they'd built it in 1972 - it would be worse.
"The door's too big. Add something that seems designed to drop without warning and crush the customers."

"What our civic plaza really needs is a toilet that brings Abe Lincoln's stovepipe hat to mind."
Handsome courthouse. Designed by Harry Barton, a North Carolina architect.

"Sir, we've been open a week, and no customers have come in yet. Perhaps we need a -"
"Nonsense! I tell you, I've seen the future, and it's people jumping out of low-flying airplanes, and entering through the door on the roof."

I love the mid-century modern buildings, and I love those that proudly show off futuristic details like this one:
Ahhh, that staircase.

Before I go to Cinema Treasures, I'm just going to guess this one got an upgrade in the 30s.
I was wrong: it was built in the 30s. 1935, to be exact. And still open!
"Smithfield's finest example of Art Deco architecture," says the town's historic district statement. That's a pity. I find this poignant, somehow:
H.P. Howell, who operated several theaters in Smithfield and throughout eastern North Carolina, built the Howell after the Sanders Theater on Market Street burned in 1934. A number of businesses, all apparently housed in frame buildings, had occupied this site since the early twentieth century, including "Fred's Place," which a local eatery, Bud Brown's Barbershop, and the "Western Hot Spot," a cafe.
That would be all we know about the bygone establishments, but thousands of stories floated through those places. Innumerable unknown details no supercomputer could yet reproduce. The people, things in their pockets, destinations, aches, hopes, worries, memories - the stuff of daily life everyone keeps to themselves and carries with them wherever they go.

Can you make it out?
It says AUSTIN, right? Well, let's google . . . ah. The Austin Block, "hailed as the "largest department store in eastern North Carolina" upon its completion in 1921"

"Sir, I know you experienced some bank runs in the 30s, and they must have been traumatic, but this design -"
"Does it include the hinged pots as I requested? The ones that hold the boiling oil?"

"Er- no."
"Well, what about the archers? There should be a locker room on the top for the archers."

This has the flavor of an old civic building, somehow.
But what was it?
There's another story that isn't a Main Street story, and belongs in the motel section - if I had the postcards. I wish the site had bigger pictures, but the story's great: it's about the time someone built a motel / restaurant called Henry Johnson's - and it didn't only look like the HoJo style and have similar typography, it was right across the street. Here you go.

There you go! It's spring, so Motels start up for the annual updates. Anything else?
Oh! Right. See you around.
Back up and running.

Enjoy! Previous archives are here.