Finally! The day has come when I can use a Friday feature I've been moving from week to week since October, always thinking "I can save it. I have some stuff for today." I have nothing for today, and let me tell you why: I have to give a speech Friday night before a movie, and as you might expect that requires some preparation.
On the other hand, it's just five minutes, and I know what I'm going to say, so never mind. But I have to spend a lot of time second-guessing what I'm going to say, and then come up with stuff I will toss out at the last minute.
Here's the thing: I have no particular expertise in this subject. I've just read about it, written about it, argued in my head about it. But I have no credentials. No training. There will be a panel discussion at the end of it - the subject, if you're curious, is a doc about the Minnesota Experimental City, a futuristic utopia planned in the 60s - and an actual U of M Perfesser-type will be there along with YGH. Like I said, I have no credentials, but I have thought about these things for a long time, so I don't worry about making a fool of myself.
Of course, thinking about things for a long time bestows no particular insight. It could mean you had your head down a rabbit hole with your arse hanging up in the air for twenty years.
Anyway. Let's go back in time. Waaaay back.

I used to this last year when I found some interesting pictures with details galore. Since it's Friday, why not step back a century and change?
I don't know what Friday has to do with it.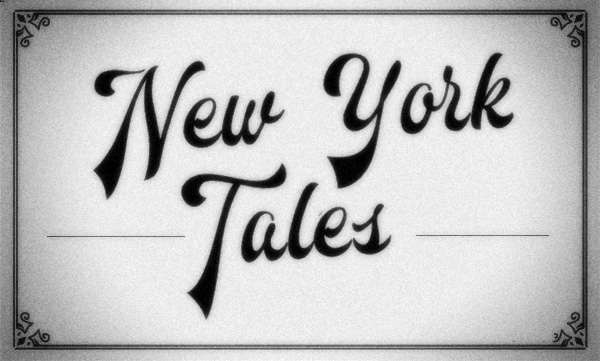 There's a lot here. You'll be surprised how influential this scene turned out to be, and how something you might have said yesteday can be found in these stories.
First of all, where is it? And when?
I don't know. Yet. Let's look for clues. Can you tell what this sign advertises? No?
No? How about now?
That doesn't narrow anything down; White Rock was sold all over the place.
Shanley . . . hmm. A theater?
No. A chain of restaurants that fed the swells between 1890 and 1925.
Ah, but that doesn't narrow it down. There were six. Which one is this? Thank God for the New York Public Library's collection of menus: it provides some data, such as the locations of the restaurants. There's one at at 1476 Broadway, which matches the numbers at the top of the building.
Shanley's, indirectly, was a motivating factor in the creation of ASCAP, today, one of the most powerful unions in the entertainment field. Victor Herbert was dining at Shanley's, listening to the orchestra play a medley of his compositions, when the waiter handed him a staggering check. "You've charged me for every item on the menu, apparently, and I am paying the bill? But how much are you paying me for playing my compositions? The answer, of course, was "nothing." With this, Herbert sued Patrick Shanley, for the illegal use of his compositions.

The suit went all the way to the Supreme Court, where Oliver Wendell Holmes ruled in favor of Victor Herbert and as a result, ASCAP was founded.
The law survived Shanleys, of course.
Moving right along:
Wikipedia is our friend, again.
Zangwill's work earned him the nickname "the Dickens of the Ghetto". He wrote a very influential novel Children of the Ghetto: A Study of a Peculiar People (1892).

The use of the metaphorical phrase "melting pot" to describe American absorption of immigrants was popularised by Zangwill's play The Melting Pot, success in the United States in 1909–10.

When The Melting Pot opened in Washington D.C. on 5 October 1909, former President Theodore Roosevelt leaned over the edge of his box and shouted, "That's a great play, Mr. Zangwill, that's a great play."
Hence the ads. So we have the approximate year: probably 1909. But when? Let's check out Mr. Abeles:
Edward Abeles: Edward Abeles (November 4, 1869 – July 10, 1919) was an American actor. He appeared in 8 films between 1914 and 1918. Prior to working for Famous Players-Lasky, of which he was one of the founding members, he had a lengthy stage career behind him.

He starred in the 1906 Broadway hit Brewster's Millions. He then later starred in the first film version of the play, directed by Cecil B. DeMille.
And then there's Mr. Wills.
Nat M. Wills (July 11, 1873 – December 9, 1917), was a popular stage star, vaudeville entertainer, and recording artist at the beginning of the 20th century. He is best known for his "tramp" persona and for performing humorous or satirical musical numbers, including parodies of popular songs of the day.
All these years later, you can still call up their bios in a trice. As for the plays themselves, probably not. They're probably crap.
Let's keep going. More plays:
The Intruder, by Thompson Buchanan:
Thompson Buchanan (June 21, 1877 - October 15, 1937) was an American writer. While a journalist he began writing novels, and then turned to plays, with 1909's A Woman's Way starring Grace George being his first hit. He began writing for movies in 1916, and also wrote radio sketches.
Ding ding ding ding ding! "The Intruder" was produced in 1908. So now we know when.
Just a street scene:
The ubiquitous United Cigars, and something I first thought was a restaurant or bar.
I can't say if it's Resetti or Resotti, but that second word, I believe, is . . . chocolats.
Well, if I'd thought about looking at the street sign to get the location, I would have saved myself some trouble.
I love that picture. It's so ordinary.
More billboards - electrically lit, I might add.
I guessed at the name, googled it, and aren't I clever clogs: News from the Catskills paper.
While in New York City recently Hugo Gorsch of the Gorsch furniture store supplied the furniture for the large real estate offices of Jasper P. Day. The order was a large one.
But that's it.
The Dollar Mark was a play that ran at Wallack's from August 1909 to October. Not that much of a success, perhaps. It was written by George Broadhurst, who still has a theater named after him.
And that's the only piece of any of this that still exists.
There's one more, so we can leave on a mystery.
The sign seems to say Ref something. It looks like the same sign as the chocolate store. It's possible the the store had two outlets, or were connected, or were different.
So much we don't know, although I suspect that fact could be discovered.
As for what's caught the policeman's eye? That we'll never know.
Here's the scene today.
Mumpsy Lance shredded Fatso's story with a single glance:
Obviously the fine print has something to do with the story, but can you see what's going on here? I've blown this up, and it's almost impossible. Solution here, if you're lazy.
Music cues from a show long slipped away into the land of the forgotten. If you think entertainment today is lurid . . . check out the opening to this charming show.
The special bell will go off when someone dies.

Meanwhile, here's a round-up of other dead Texans:
Death! And more Death! With Bell of Death! You can just see the wide-eyed mouthbreathers leaning towards the radio, loving every moment.
Instead of the swank old sounds of Goodwill albums, this year we're going to share bad 1960s pop music. The second- and third-tier tunes.
This isn't bad. It's not. It's what you get when you tell some guys to write a song about Apollo11 and they think "okay, how about 'Telstar' and 'I Saw Mommy Kissing Santa Claus'?"
| | | |
| --- | --- | --- |
| | | |
| But at least they were writing songs about spacecraft. I miss that. | | |
| | | |
| | | |
| --- | --- | --- |
| | | |
| The second in our series of vintage peanut butter ads. That's probably the first and last time I'll ever write that. | | |
| | | |

Thank you for the visits this week; I appreciate it. Let's convene on Monday and start it up all over again. Have a grand weekend!