Lovely day. Still have a flat tire. I'll get it repaired tomorrow. The shot above was taken while walking back to my car, knowing that the time I took to snap the image would be added to the time it took to reinflate the tire. Had to be somewhere at a particular time.
But there's always time for art! There has to be.

There's a burger joint we frequent every fortnight for a fast weekend meal. I drive there, order, wait, and bring back some quality hamburgers with good toppings and some "signature" sauces. They butter the buns before they go on the grill. Juicy patties, but not sickeningly thick. Local company, expanding cautiously in a crowded fast-casual market. Their dominant huge is orangey-red reddish orange, which was an unfortunately popular color in web design a few years ago.
A few weeks ago I made the usual stop for the usual items, and when I got home I discovered my burger had been incinerated by some sort of Nazi-era flamethrower, a device noted for its crudity and power. The sort of weapon you found in Wolfenstein and used sparingly because it was so awesome, but you felt lazy using it for everything. You might run out of blitzenfluid! In the kitchen, however, it was apparently their go-to device for cooking. So I wrote a review on their customer feedback page, and within a day the manager contacted me.
He apologized, as you'd expect; said there was a problem with one particular employee who needed additional guidance, and he would be working with him to make sure this didn't happen again. The labor market is tight, I guess; can't fire a cook for incompetence. They have too much invested in him at this point. They'll work with him.
As compensation, he offered four free burger coupons. We had three burgers. The fourth was their way of saying Thanks, but I said that wasn't necessary. Three would be fine. Four made it seem as if I was trying to capitalize on their difficulties with the particular employee. I would be happy with three. He said they would be at the location, and I would ask the manager on duty to retrieve them. I thanked him for his attention, and was a satisfied customer.
Went back two weeks later. Asked for the manager to get the coupons; he remembered the exchange, and I said "Zack, right?" and he nodded and we shook hands and expressed our belief that the bad times were behind us now. I assumed that the particular employee had been moved out or given the level of instruction needed to keep you from turning a patty of meat into a carbonized puck. Placed the order, picked it up, went home.
Well:
Not only was this one burned, but it fell apart when I opened the bun. I had asked for pickles and onions; there were six slices of pickles and four small arcs of onions.
Dry as the Mojave:
I sent these pictures to Zack. Perhaps these images could be used as a lesson to the staff: presentation matters, and if the burger looks as black as Hitler's heart it should not go out. Also, I ordered sweet potato fries, and they gave us regular.
He wrote back, and said he would speak to the manager who was on duty at the time.
But . . . wasn't that you? Or is everyone Zack? That's possible.
He said that the burger in the picture was completely unacceptable. Utterly so. There would be a $25 gift certificate waiting for me the next time I went.
So at this point I'm now resigned to going back to a restaurant for something I'm not looking forward to eating, because it'll be dry and overpickled and make me weep with the memory of burgers past.
But hey, free food.
Hope the particular employee has been retrained. Okay, let's go through this again. You have a timer for the burger. When it goes off, what do you do?
Uh . . . reset the timer.
Good, good, and?
And put the burger in the bun.
No. You reset the timer, and . . .
Turn it over!
Yes! Excellent. You turn it over. And then when the timer goes off again, what do you do?
Reset the timer and turn over the burger.
No, then it's done. You put it in the bun.
All of them?
What?
All of the burgers are done with the timer is done.
No, only some. Only the ones you were watching.
How will I know which ones?
You put them on the grill, and set the timers. Those are your burgers.
Ohhh kaaaay, I guessss.
(Next day)
(Employee does not show)
(Zack calls his number, employee doesn't answer.)
(Zack calls his number, employee answers, says he's sick.)
(Employee never shows up again)
(Zack hires another guy who stares at the meat on the grill until the smoke detectors go off)
Or maybe not. Maybe they'll be lucky. All I know is that whenever I go to this place, there's someone different at the register. I go at the same time and same day, and never the same person twice. Half the people in the kitchen look confused and unhappy. Hell, I wouldn't like it, either; I did some brief chef stints and learned this was not for me. It's not that I couldn't keep track of everything - I just didn't like it. Preferred waitering, where you meet people and socialize and perform.
But there aren't any opportunities for waitering in this place. Just taking the orders and ruining the meat.
NOTE: I am returning on Thursday; will keep you posted.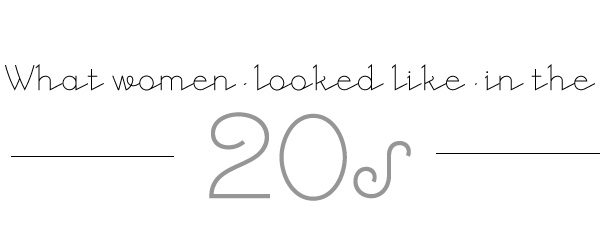 The head-neck-shoulder ratio is alarming.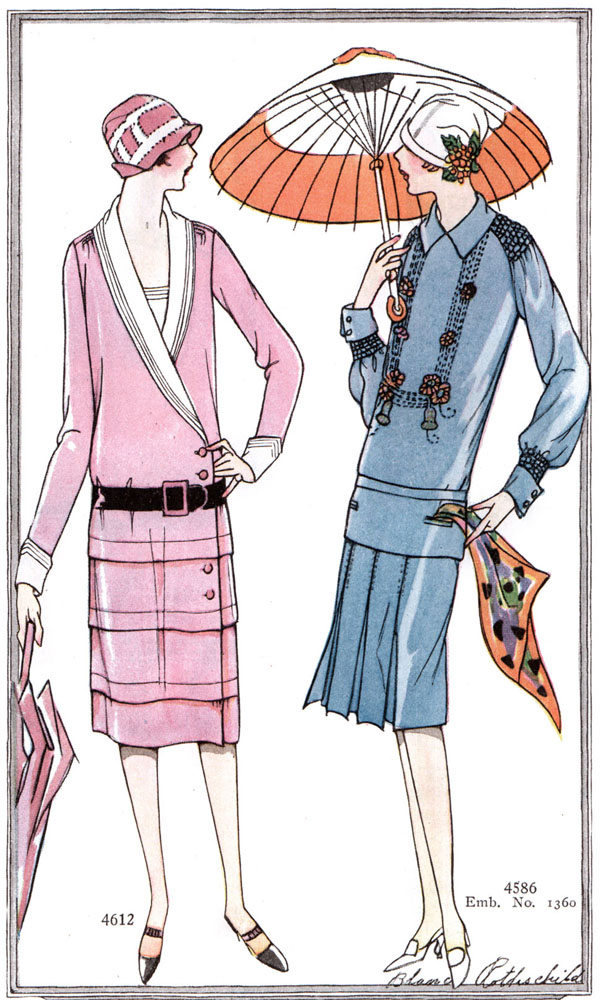 Now we have a name for the illustrator: Blanch Rothschild. I'm guessing she was quite popular - and I know she was capable of much more detailed work. Bio, all I can find:
Rothschild (1893-1988) was a noted New York painter and fashion illustrator. Among her commissions was McCall's Magazine. Works by Rothschild are in the permanent collection of the Museum of Women Artists in Washington, D.C.
I wonder if she was one of the Rothschilds.
We're currently enjoying . . .
Literally: this is what my copy looks like.
The series has been great so far, but I don't think this is the best cliffhanger resolution in the history of the genre.
Well, another ring SMASHED by the Green Hornet, who's finally getting some good publicity. (It helps that he owns the newspaper.)
Having solved that, he's on to another case - but the man who calls him to say "I have another syndicate plot for the next few episodes" breaks off halfway through a sentence, and the line is disconnected. He's found dead, of course, and the police say it's a suicide.
But Brett thinks otherwise! Papers were stolen, he learns, and now the editor of the paper starts nosing around a trucking company to find out how they're connected to this web of crime. A guy from the syndicate shows up to make a deal with the workers, and things get frisky.
So Brett and Oirsh McOirish, the lovable Irish guy who's . . . the publisher's old alcoholic sidekick, take up a position at a coffee shop to watch ACME trucks, and see whether they're sabotaged.
No Green Hornet so far, but after the ACME truck is indeed sabotaged, the Hornet heads to the HQ for the rival trucking company, and eavesdrops on all the necessary incriminating stuff about the guy who was murdered before he spilled the beans.
I generally don't like the term "Badass," but the Green Hornet is, well, that:
Well, they end up finding the bad guys, the Hornet's knocked out, stuffed in a truck, but of course he wakes u and there's a fight as the truck heads towards the bridge. Did I mention that the syndicate decided to take out a bridge that's necessary to travel to the important place they were talking about before? Well:
So he's DEAD! Or maybe not.

That'll do; see you around. Fun new update in the 70s section.
BOB'S HELIUM BAR TONIGHT
BOB'S HELIUM BAR TONIGHT