I'm at the strange Mirror-World Target, waiting for Daughter to finish some ACT math prep. She's at the Caribou next to the Noodle World and Chipotle. Last week she met her teacher at the Caribou coffee next to the Noodle World and Chipotle, only to learn that she was supposed to go to the one off 77, not the one off 62.
Indistinguishable to the outsider, but quite different to the local. The interior of the Chipotle here in Mirror World probably has the same pseudo-industrial authenticity (sheet metal! It reminds you of the building materials in poor Latino communities, doesn't it? But we're not saying that explicitly. It's just, you know, honest) and the Caribou probably has the usual lodge motif. Twin Peaks without the Native American iconography.
Anyway. I keep hearing the chip reader make that three-beep blurt, telling people they've been approved and can remove their cards. It's always been a uniquely unpleasant sound - demanding, impatient, petulant. When we swiped our cards there wasn't any such sound, but now every transaction ends with this ehn-ehn-ehn. The people who designed the machines didn't think about how the sound would accumulate in the world, follow you everywhere, bitch at you from hundred machines. They heard it once and thought "that'll get their attention."
Whereas a two-note chime would add music to the day. Every time I hear the old NBC chimes, I think "everything's okay." One of my very favorite sounds, out of context, are airplane cabin chimes: bong bong. The connotation is always nice: either we're going some place different and interesting, or we're going home. Usually. Sometimes it's buckle up.
Anyway, Mirror-World Target is almost identical to My Target, which means it's a SuperTarget or whatever they call the big ones now. Northland? Greatland? SuperLand? Target Plus? It has the sane layout, with subtle differences. It is impossible to standardize and duplicate everything, because humans are involved, and they bring an element of error that ads chaos. If robots built and stocked the stores, if industrial cargo drones took to the sky to swap out the old Restaurant Module for the new Restaurant Module, every Target within a day would have the new D'Amico's with the black-and-white art of 1950s European Cafes. If robots cleaned the counters and put out the food and straightened the chairs according to the program specific to this Restaurant Module Upgrade, they'd all be the same. People would come in, take things, move chairs, but everything would be restocked and the chairs would be reset faster. Randomness; order. Randomness; order.
But this SuperUltraTargetPlus doesn't have the new D'Amico. It's stuck in the Pizza Hut era, which harkens back to 2007. Daughter always wanted to eat at the Target Pizza Hut, and I suppose I should have let her.
It would be amusing if the only memory of going to Target with dad consists of Not Getting Pizza Hut Pizza at Target.
I've raided the stores for lawn-sale sign sticks off and on for the last few weeks; there are two hardware stores, locally owned, that I patronize. I walk in and sigh loudly and say "Oh what nice hardware store, with all this . . . hardware." One of them has a historical picture of the neighborhood in the olden times, and while waiting for a clerk I snapped a shot.
The trolley, nosing its way into the intersection.
So it's Ives' Ice Cream. Google that . . .
Hello-- I am Katherine Rice, daughter of Russell Ives of Ives Ice Cream Company in Minneapolis. I am trying to find out more information about my father, who left our family in 1955. My understanding is that he got in trouble with the law by embezzling from Ives Ice Cream (along with his father). I'm looking for someone who has reliable information regarding my father and grandfather. Thanks very much, Katherine (Katy) Rice January 30, 2011.
The ice cream man went in the wind.
From the August 1921 issue of The Soda Fountain:
You can almost make out the produce in the window.
The interesting thing to me was the name of the place: Richfield Pharmacy. Huh? This is Minneapolis. Richfield is blocks and blocks to the south. But it was Richfield then: Minneapolis just up and annexed part of the city, and no one ever thinks of the intersection as anything but Mpls.
The same, except for the signs. They would've recognized it 90 years ago.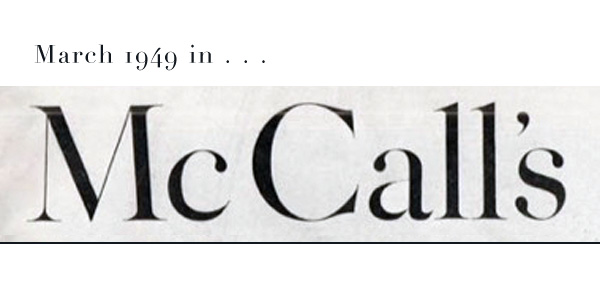 It's the Goldilocks of drugs! It'll knock you down when you're uptight, pick you up when you're low. How does it it know? It just does. And our new Sta-Lit chemical process ensures that every Lucky stays lit - even in water!
It must have been a consolation to know that more warehousemen smoked Luckies, too.

I have absolutely no idea this time why I went here. Again, a postcard, a matchbook; something send me to Thinwoodbargaintown , as it was probably named once. Wikipedia:
Coloma was first known as Shingle Diggins because of the wood shingles that were manufactured in the area. The community was renamed Dickerville because people in the town had to barter and dicker for items after the timber supply was exhausted.
I don't but that for a moment. Maybe. Seems too pat. "The name Coloma was later suggested by Stephen R. Gilson, after a town in California he had visited during the Gold Rush era." Where that name came from, I can't say.

The town has about 1500 people now, but many of these buidings came from an era where it had less than half as many people.

Boo:

Aside from the windows, looks original enough. But it also looks as if a giant stuck his finger into the ground floor, and the top floor popped out.

Don't think the awning was original. The rest is too modern. Stone wall and rigorous faux international-style windows: this always freshened up a downtown.
It helped if they did the whole building, though.
Looks like a mask. No one's fooled.


I don't think the building on the left looked much different when it was built, long ago. The one on the right wears a jaunty low-brim cap, turned to the side.
The tree's in front of the wrong one.

Ah! Finally, a theater. The Loma.
Quite the history. From Cinema Treasures:
Opened in 1935, a conversion of a garage, the Loma Theatre was destroyed by a fire on April 25, 1943. A new Loma Theatre was built on the site, designed by architect Homer Harper, which opened June 15, 1944. It closed in 1959 and was used as a furniture store.
But it reopened in 1964. It has three screens now.
Wonder if there was ever anyting in that alley.
This page says the theater was bombed in 1943, but the local paper says it might have been a firebug: the city had four bad fires downtown in a short period of time.

William Grant miht have winced at the lower floor's renovation, but he'd be happy to see his name had been preserved.
That trash can will make sure no tree ever gets an idea about growing there.

Finally:
I don't know why they didn't bother to knock off the cornice. They'd done everything else to ruin the old man.
That's it - some times there's just eight or nine places of note. Can you find more? Here:
Give my regards to Coloma.

That will do ~ see you tomorrow. Three, count 'em THREE motels today.