We can all relax now, can't we? The pressure's off. JUNE MUST BE PERFECT, because it's the month with the most promise, the reward we earned (although I think that's May, to be honest) and the Fourth must be celebratory, or we're Bolshies or something. But now we can let the summer play out without expectations. As long as there's some sun. As long as there's rain enough. As long as there's a few warm evenings. The ration is smaller than it was when June began, but from here summer looks big and broad and long and wide.
The sky is alive with lightning right now and there are booms galore in the distance - fireworks or short cracks of thunder, it's hard to tell.
I still smell gunpowder on my hands. I heard the first cicada today.

A month or so ago I discussed the game Obducted, by the Myst guys, and how much I was bored right out of the gate. This is probably my fault, as my patience for puzzles and pushing levers and running back to that other place to see what happened - well, I'm done with that, unless the setting is compelling. I have not been back to that world and regret my purchase.
I know something happened there, but I don't care.
I am in a new world now:
The graphics are good, but not spectacularly detailed. They don't have to be, and you're glad they're not. It's just a beautiful game. Let me tell you what I did the other day:
Some jerks were shooting off fireworks, so I had to check with my supervisor, leave the lookout tower, find a supply cache, and oh GOD these games it has a padlock, what's the combination? Was it on a piece of paper up in the lookout tower?
Kidding. The supervisor on the walkie-talkie says it's "1234" and all the combinations are "1234." A nice jibe at all the pointless combination searches you find in some games. Then I walked down to the cliff, repelled down - the rope broke, and I fell but I was okay. Found some beer bottles, put out a fire, and followed a trail of discarded clothing to . . .
The screen, just before I snapped, said "They're drunk." And they were. Shouting abuse from the island. Fine; have a nice night, just don't start fires. It took a long way to get back to the lookout tower, since my rope broke, and I walked through a canyon, explored a cave, found a burned-out ranger station, all the while talking to my supervisor on the walkie-talkie while the thunder of an approaching storm rolled in. When I got back to the lookout station, it had been vandalized. That's where I left it.
Nothing much happened.
It was one of the more memorable gaming episodes I've had lately.
The developer has it right: it's not the intricate puzzles. It's not the constant threat of combat. It's not getting shot at walking around at 1% so you can find a magic box that restores you to 100%. Sometimes it's about walking through the woods getting to know the nervy, sarcastic female on the other side of the walkie-talkie.
It's about hoping you get back to shelter before the rain comes, which I find much more compelling that assembling a device that communicates with an alien dimension so you can go there and solve more mechanical puzzles.
But one more thing. The chararacters swear, a lot.
There's a thread at Steam where most of the people make fun of the few people who say the F bombs a distracting and seem pasted on for effect.
But not one of the people making fun of those, you know, Christian Prudes - not one would have complained if the game didn't have the cursing.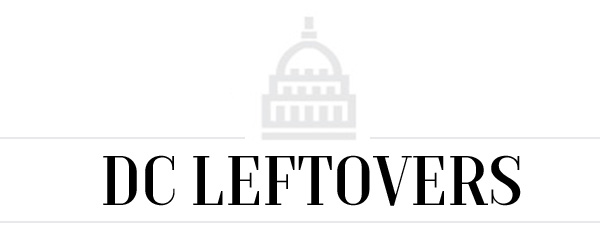 In the restaurant where my wife had her purse picked, a picture:
Of course I had to take a close look; I love 19th century periodicals. It's the best way to get a sense of the culture.
The Valiant Boulanger! That means baker.
So who could this guy be? I thought he'd be a politician, so I did a Google image search for late 19th century French politicians and got . . . this guy.
| | | |
| --- | --- | --- |
| | | |
| | | Yep, that's the man. His name? Boulanger. |
| | | |
An enormously popular public figure during the Third Republic, he won a series of elections and was feared to be powerful enough to establish himself as dictator at the apogee of his popularity in January 1889. His base of support was the working districts of Paris and other cities, plus rural traditionalist Catholics and royalists. He promoted an aggressive nationalism, known as Revanchism, which opposed Germany and called for the defeat of the Franco-Prussian War (1870-71) to be avenged.
I'd read about him before. Very popular, but a lousy leader.
Academics have attributed the failure of the movement to Boulanger's own weaknesses. Despite his charisma, he lacked coolness, consistency, and decisiveness; he was a mediocre leader who lacked vision and courage. He was never able to unite the disparate elements, ranging from the far left to the far right, that formed the base of his support. He was able, however, to frighten Republicans and force them to reorganize and strengthen their solidarity in opposition to him.
I think it goes without saying that some will find that characterization familiar.
As for the magazine, that's another story. It says GILBERT-MARTIN up top, because he was one of the best and most famous caricature artists of his day. Or any other.
In 1871, Gilbert-Martin settled in Bordeaux . In 1874, he drew some caricatures of Bordeaux journalists in L'Incroyable illustré before founding a new satirical and political weekly, Le Don Quixote , whose first issue is dated June 26. In addition to the caricatures of the one, he writes, under the names of feathers "Louis Lemaire" and "Tribelg" (anagram of Gilbert), chronicles, poems, theatrical criticisms as well as satirical announcements. Don Quixote collaborators include Henri Aimel , Charles Monselet , Aurélien Scholl and Pauline Savari. The newspaper is particularly illustrated during the crisis of May 16, 1877 , fighting against the prefect of the regime of the Moral Order , Jacques de Tracy, whom he ridiculed by making him seize a clysopompe (instrument of enema )
Er . . . huh? Well, we have to go to a book about the era, and how the government seized newspapers that had unflattering drawings.
No more serials for a while - just some light entertainment from the world of Drive-In pre-show rolls. They got beat to hell. No one expected them to survive. I'm glad they did - because otherwise, we wouldn't have the Peter Max Sexually Active Bic Lighters.

That'll do; see you around!