If you missed yesterday's Bleat because I forgot to put it up, it's here.
If you came here for a tweet about how to murder a city, it's below.
If you would like to repeat this menu, please press 7.
So today had bad news. In the morning I selected a tie I'd never worn before: purple. Of all the days to decide to wear a purple tie. It seemed likely that the paper would be ripping itself up and reassembling the feature section, even though it's done a few days in advance, and I wondered if they needed any help. Why yes. Do you have anything? I waited on him a quarter-century ago and we spoke 14 words. Great. Go with it.
By the time I got to the paper they'd made some command decisions, and I had a huge space to fill - about 1.75 columns. So I just sat down and wrote and had 1200 words 40 minutes later. This is not bragging; this is called "working for a newspaper," and I love it - there's nothing like the atmosphere when something breaks and you're putting together something that will print a half-million copies. It's called panic. But also excitement. I'd like to say the phones were ringing and photographers were running out the door with Speed Graphix cameras and men were mashing hats on their heads and loosening ties and getting out the office bottles, but those days perished a long, long time ago.
Turns out my space was cut when they remade the section again, and I had twice as many words as needed. Went in with an axe and took out 50% of the stuff, and there we were. How about that. Plus, my Sunday column got bumped, so next week's lighter.
But then the energy ebbs and you remember why you're doing all this, and it's awww, crap. Strange little guy; brilliant, and an amazing guitarist. My age, too - he was two months older, and for some strange reason I always felt a kinship because of that, and because I gave him pancakes once.
Picked daughter up from work - Mom had Bunco, I texted before I got there. She said where should we eat? Chuck E Cheese, I sent back. Got a :) in return. That's what we used to do. We ate elsewhere, swung by Target to get stuff, and then I had a hankering for a small dollop of frozen yogurt, so that's where we went. As it happens it's next to Chuck E. We sat in the car on a fine spring night and ate our frozen confection and watched the sticky-fingered kids come out of Chuck's. Reminisced about the machines we played. Drove home listening to Prince songs on the satellite station, and they were playing the songs he wrote for women he, uh, dated.
"Your Mom looked like Sheena Easton when I met her," I said. "Same hair, same look." Looks even better now, if you ask me.
Home to check on the progress of the bathroom. There is none. A snag. Grave complications. The contractor assures me he is optimistic. I am not. I don't want to say any more because that'll probably be five Bleats of woe next week.
It's bad. Yet the day was good. Walked the dog at sunset. Everything looked beautiful. No reason it shouldn't.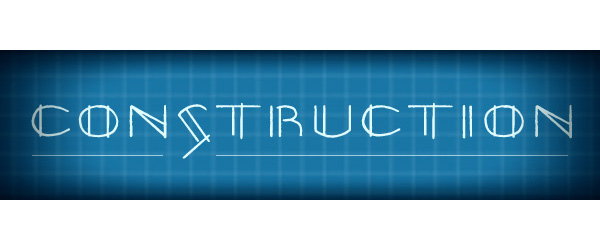 Came across an amazing film I should probably stick in the Industrials section, but I want to put it here, since Friday is Construction day. This is about building things, yes. But more about destroying them. I've written here and there about the loss of the Gateway district due to the brilliant, way-to-go, atta-boy demolition fever of the Urban Renewal age. Well, while researching a matchbook from an OKC hotel (which will not go up on the site until March 2017; sorry) I looked for its fate. It was gone, but Google pointed me to a promotional movie about Oklahoma City's urban renewal.
Rah-rah as you'd expect. A local booster takes a money-man and his wife around town to show what they're doing, and when he mentioned "The Pei Plan" I stopped the video. That would be I. M. Pei. That would be the last guy I wanted designing my downtown. Googled. Oh my God.
The plan called for the demolition of hundreds of antiquated downtown structures in favor of renewed parking, office building, and retail developments, in addition to public projects such as the Myriad Convention Center and the Myriad Botanical Gardens. It was the dominant template for downtown development in Oklahoma City from its inception through the 1970s. The plan generated mixed results and opinion, largely succeeding in re-developing office building and parking infrastructure but failing to attract its anticipated retail and residential development. Public resentment also developed as a result of the destruction of multiple historic structures.
Well, yes.
The local paper said this a few years ago:
Pei proposed to rebuild the central city with facilities designed functionally, spatially and aesthetically to support and enhance each other. In all, 530 buildings were torn down in the 528-acre central business district during the 1960s and early '70s.
Let's start here:
What about the old businesses? Oh, they're happier now! They all live on a farm and they can chase squirrels all day.
Next, we stroll around. The city in the background looks like an interesting enough place, right? (Sign's gone today, everything on the right replaced by metal and mirrors.)
Today:
Our guide says we're going to look at the new modern theater!
Interesting. I guess I'm not saying there's no place for something like this, but - well, I'll get to that.
Here's the theater in 2014:
Today:
It was demolished for a new office complex. Alas, the market went south and the plan's on hold. Empty.
So. We visit a model of the Pei Plan, and sure enough, huge swaths of downtown are leveled for structures like this.
People would drive downtown and shop and play in this bunker! What fun. The older building would provide some history - oh, wait, no, it has to be torn down for a park, which will have a sunken lake, because if there's one thing that really works fantastically well in downtown urban environments it's gulleys with high berms that disconnect people from the street, and give them the sense that they're trapped. To Pei's credit, he wanted to keep the hotel, but it fell into dire straits because downtown had been murdered.
Jaunty fun ripping down history:
The State Theater. Because people don't want elegant old Moderne theaters, they want stacked boxes with poles stuck between them.
Hey, you know what people also like? Physical plants. The guide's description says more than they knew about the era:
They sit down to have some coffee, and the Lovely Wife asks where the shopping will be. (To be fair, she also asks how the devil they're paying for it.) The tour guide has been waiting for just this moment, because this is the best thing of all.
Uh huh. Who wouldn't want to lounge around in a set from a 1970s failed Gene Roddenberry pilot:
I'll admit, vistas like this had great appeal to me, when I was 14. This was a sci-fi world. Rational and ordered and cool! Women in jumpsuits with Future Hair! But I was 14.
In particular, department store company John A. Brown announced plans to abandon its downtown location on January 30, 1974. The proposed site for the Main Street arcade – which was to have connected to both the underground pedestrian tunnel and the Myriad Gardens – already largely demolished, was minimally redeveloped into a surface-level parking garage owned by public authorities.
It was never built. Even if it had been built, it would have failed.
Downtown now:
Great job, guys. Just tremendous work. To be fair, there are skyscrapers - built during the worst phase of American skyscraper design, unfortunately - and I guess the old industrial warehouse area is being spiffed up, because people like history. It's like Theodore Dalyrimple observed: after WW2, the cities that had been spared the bombing were intact, if sagging and old - and we proceeded to make them look as if they'd been firebombed by the Boche for weeks on end, creating our own arid wastelands.
Well-heeled vandals with taxpayer money, leveling the old sad world for a city of bunkers. The whole thing is right here. It's really an extraordinary period piece.
Everything new is worse. Bonus: crudely animated framing device!
This being Friday - hoorah! - it's the music cues for "The Little Things in Life," Peg Lynch's last continuously running sitcom. The cues run from substandard 60s cues to cringingly 70s.
| | | | |
| --- | --- | --- | --- |
| | | | |
| | | | A classic, if a bit overlong, late-era cue. |
| | | | |
I wonder if they kept writing cues in the 70s, thinking that radio drama would surely come roaring back some day, and there'd be great need for fresh, depressing cues.

| | | | |
| --- | --- | --- | --- |
| | | | |
| | | | Yes, it's the Seventies. |
| | | | |
You get a sense of Bob Dryden's husband character here - nice guy, but weak.
| | | | |
| --- | --- | --- | --- |
| | | | |
| | | | Dripping water before the roof collapses |
| | | | |

To the list of things that Horlick's can do, besides Save Babies, there's this:
| | | | |
| --- | --- | --- | --- |
| | | | |
| | | | It's just malted milk, for heavens sake |
| | | | |
Wake up! Wake up! The locomotive is heading for the ravine and the bridge is out! Oh if only he'd chewed some Horlicks

This week's Bob & Ray sketch returns to Aunt Penny's Sunlit Kitchen, to satirize our old friend Aunt Jenny of Spry fame.
| | | | |
| --- | --- | --- | --- |
| | | | |
| | | | |
| | | | |
Won't sit in your stomach like a stopwatch.

Living Pianos presents: the unnerving Stone Heads of Love:
"Vivere," says the liner notes, was "a 1936 Italian musical," and it featured international opera star Tito Schipa. The plot concerned a simple country girl who rose in society, conquering Europe as an international opera star. Lots of those around in 1936, apparently.

The song was written by Cesare Bixio, a popular Italian songwriter of the 30s, 40s, and 50s.

You know, the good ol' days.

That'll do. Heck of a week, Bleat wise, and yes that includes yesterday. It's there, if you wish.