Just a strange lost week. It snowed; it melted; no sun; bright sun. Not a single day felt right. Not a single day felt like the day it was supposed to be. Just sleepwalking and hoping to feel better. The strange thing is I did, and that's the problem. Woke every morning after Tuesday feeling pretty chipper, only to get tired as the day went on - which is natural, right? Because I have a cold. But the zinc did its job: reduced the severity of the symptoms, so there wasn't hideous snortling or congestion or sneezes. Just a little. In a way I almost missed the actual symptoms, because you know you have an excuse for feeling like a wrung rag.
But I seem to be wholly restored now, so every emotion, conclusion, rueful truth realized upon cogitaton of one's condition, et cetera et cetera -
Never mind!

This is not my favorite remote ever.

It eats one pair of batteries per day. How do I know this? It doesn't work. Remove batteries. Reseat batteries. Try again. Doesn't work. Replace batteries. Works. Repeat over three days.
This is where people recommend master remotes or rechargeable batteries I know I know won't happen. I had a master remote once, a Logitech thing that had the same grasp on connectivity as a very old person in a nursing home has on faces of people met at lunch yesterday. Could be interference, you say. What? There's nothing 'twixt here and there. I'm six feet away, line of sight. Wife couldn't stand it. Forget it.
The Fire I need to watch some Amazon shows, and when the remote died when I wanted to pause, I did the natural thing one does these days: hit the App Store to download a Fire Remote App for my phone, which now serves as the Fire remote. It's so skittish that just touching the glass makes you zoom 27 shows past the one you want, and every time the phone sleeps you have to reconnect. I'm sure someone's working on the perfect remote right now. By the time it's finished they can hand it to me and I'll say "does it work on the morphine drip for an overload?" and they'll say sure, as long as you accept the EULA, and of course I'll thumb ACCEPT. Then as I fade away into oblivion the remote will beep and ask me to like it on Facebook or rate it on the App Store, and with my last scrap of dying strength I hurl it at the wall.

In your Easter Bonnet, with the expected quantity of frills upon it: pictures from Life in the late 40s. Why not?
Sally Victor retired in 1968, sensing that hats were on the way out.
Why did that happen? Fashion. But previously fashion meant different styles of a thing; the 60s is came to mean elimating something entirely, and passing some sort of secret law swearing everyone to never bring them back.
This one looks like some evil twisted cornucopia that sucks its victims into another dimension, crushing all their bones in the process:
Imagine if they sent this out to the printers and got a letter a day later from the photographer, saying he'd made a mistake; it was supposed to be work the other way, with the white side down.
Would it matter?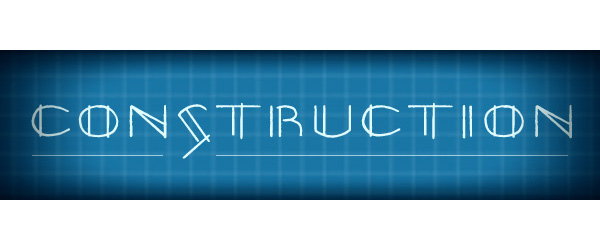 Let's go back to the Red Hotel, and see how it's shaping up. Well, it's going as high as it'll go, and I think we've answered the question "will there be balconies?"
It's blue now, but it'll be Red. That's one of the Radisson brands.
The other, actually, is Blue.
A little bit of everything today. First it's back to music cues for "The Little Things in Life," Peg Lynch's last continuously running sitcom. The cues run from substandard 60s cues to cringingly 70s.
| | | | |
| --- | --- | --- | --- |
| | | | |
| | | | I'll bet that's the whole cue, right there. |
| | | | |
It ends with that note of suspense; it pulls you in to get a resolution somewhere. From another era entirely, and possibly another planet, something much more confident and cheerful:

| | | | |
| --- | --- | --- | --- |
| | | | |
| | | | Let's all march gayly through the meadow! |
| | | | |
Since this is Lum & Abner Month for No Good Reason, another moment from the big half-hour show that nearly killed the program forever.
Let's meet an actress they wrote out of the show as fast as they could. One chance at the big time; one shot at stardom . . . and this happened.
| | | | |
| --- | --- | --- | --- |
| | | | |
| | | | Ouch |
| | | | |
It happens to the best of us, but that's a hard thing from which to recover. You never look at the mike the same way again.

Lum & Abner's 1935 Sponsor: Horlicks! Let's have MORE HORLICKS! There's just no end to the amount of Horlick stories they have.
| | | | |
| --- | --- | --- | --- |
| | | | |
| | | | It's just malted milk, for heavens sake |
| | | | |
We're told the Temples have finished dinner. By whom? How vast was the Horlick spy network?

This week's Bob & Ray sketch takes on, again, the grinding banality of . . .
| | | | |
| --- | --- | --- | --- |
| | | | |
| | | | One Fella's Family |
| | | | |
He's always trimming the rose bushes too much.

| | | |
| --- | --- | --- |
| | | |
| | | On a certain level, this stuff is just terrifying. From the opening bars I want to scream MAKE IT STOP |
| | | |

As I said, strange week, but that's just me. Ended better than it began, and who can argue with that? See you around - and Happy Easter!