I think that cigarette was added by the art department.
The week of Nothing Happening now concludes. It's remarkable how the days went by without character or incident; it seemed almost impossible to make anything happen. The cold, the rote procession of deadlines and meetings - I've been on rails.
This may sound odd, but one of the things that made the week feel so vacant was the end of "Deadwood" last week - took a month to watch the Blu-rays. Enough time had elapsed since the first time I watched it, so I only remembered that I loved it. Still do. By the end you miss all the characters, even the bad guys like Big Dan. This left me with a few shows I had started but not finished, so this week I barreled through "Daredevil." Tremendous. But now what? "Man in the High Castle" is to be reserved for weekends. Check the DVR . . . hmm, "American Crime." I'd heard good things.
Halfway through I think hey, that's Big Dan!
Watched the first episode, checked the clock: one more. Watched it, wanted more. Then the dawn came. Well, no, but it was a good thing I didn't have to rise at 6 and operate on someone's brain. (Yes, I checked my calendar before I watched the second ep.) This may sound odd to anyone who grew up with the early days of cable, but based on what I saw, this show's almost too good for a network.
Something about that last paragraph made me google old 80s USA Network shows, like Commander USA's bad horror-movie show, or "Up All Night," which would have videos and cleavage. (As for the former, wikipedia says "All in all, more than 200 episodes were produced but are unlikely to ever air again because of the complexities in securing rights for the films involved." Sigh.) Early cable was a wonderful thing, and we can't revisit that moment in culture. To go from 4 channels to 150 is different than going from 150 to 600. The only close approximation was the early days of the internet, which was also a wonderful thing.
By the way: this month is the 19th anniversary of the Bleat. I think I'm the only one who's been there since the start and stuck around. It certainly has changed - in the early days you got 400 words or so, and that was it. Now?
Well, let's just see what we have.

It's been a while since the Noble Hound made an appearance, so here's the fine fellow in three poses.
Barrymore didn't have such a profile:

Love this fella.
By the way: in the background, there's this:
A painting of Hennepin Avenue. The dome on the Masonic Temple is gone, and the building behind it - the West Hotel - has been gone since the 40s. The low buildings on the right were razed for City Center; the tall white building is the Plymouth, now being converted into a hotel.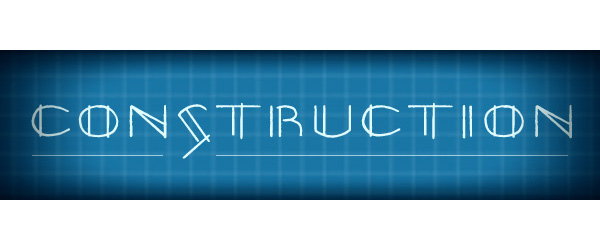 The Sexton Addition, aka the Portland Tower, added three floors this week? Doesn't seem possible.
Surely they want to give the concrete a chance to settle. Unless in this climate it's rock-hard ten minutes after it's poured.
You can see how it works on the street - the two buildings are welfare offices / temporary housing. Unlovely as the Sexton / Portland might turn out, it anchors the block nicely. The parking lot just let the block peter out, and the energy of the street just wafted away.

We continue with music cues for "The Little Things in Life," Peg Lynch's last continuously running sitcom. The cues run from substandard 60s cues to cringingly 70s.
| | | | |
| --- | --- | --- | --- |
| | | | |
| | | | Not a bad phone alert tone, but not a great one. |
| | | | |
These are early eps, and it took them a while to match the cue with the mood. In this case, the couple is waiting for their teen daughter to finish saying good night to a swain on the porch.
| | | | |
| --- | --- | --- | --- |
| | | | |
| | | | Just don't. |
| | | | |
What made the episode stand out was the Peg character's evaluation of her daughter; she was pooh-poohing the husband's concerns, partly because their daughter wasn't that good looking. It was rather jarring, but as I said: the wife character in these little playlets suffers fools about 03% as much as the previous incarnation.
As for this one . . .
| | | | |
| --- | --- | --- | --- |
| | | | |
| | | | Yes. It is. |
| | | | |
I'll just leave that there for a week. When I heard it, I snapped to attention; I not only knew where I'd heard it before, but when.
In 1976. But that's next week.

Yes, it's the Coconut Man!
| | | | |
| --- | --- | --- | --- |
| | | | |
| | | | The . . . Coconut man? |
| | | | |
Were there itinerant Coconut Men wandering the streets of major cities?
I left in a bit of organ, so you get a feel for how grating it could be. But perhaps that's just me.

This week's Bob & Ray sketch: Aunt Penny's Sunlit Kitchen. I think she had a snoot before the show.
| | | | |
| --- | --- | --- | --- |
| | | | |
| | | | It's made with Chicken Fat. |
| | | | |
If you're wondering which old radio show it's lampooning, well, this is an old favorite of the Institute and the Gallery of Regrettable Food. Aunt Penny is Aunt Jenny, of Spry fame. Wikipedia says:
Aunt Jenny's recipes often included a mention of her sponsor, Spry shortening. Jimmy Dwan supplied the sound effects of rattling pots and pans. Every day, her friend Danny (announcer Dan Seymour) would drop by for a chat in her kitchen. Then Aunt Jenny would introduce and narrate one of her stories. These were five-chapter daytime dramas with different casts in stories which came to a conclusion on Fridays. One actor who began his radio career on this series was Richard Widmark.
Oh, that jerk. Now for something that will make a long-time reader of this site smile a bit:
Aunt Jenny was a widow, but in early episodes she was married to Calvin, who edited the Littleton News.
I was right. He did die. Anyway: only one episode seems to have survived; here's the opening, so you can see what they were playing off.
| | | | |
| --- | --- | --- | --- |
| | | | |
| | | | Aunt Jenny's Real Life Stories. |
| | | | |
Oh, let's have another.
| | | | |
| --- | --- | --- | --- |
| | | | |
| | | | Aunt Penny's Sunlit Kitchen. |
| | | | |
Why not one more?
| | | | |
| --- | --- | --- | --- |
| | | | |
| | | | Aunt Penny's Sunlit Kitchen. |
| | | | |

The previous collection, Lousy Music from the Movies, sold poorly.
Everyone had to do this number. This arrangement certainly sums up the swirling noirish mysteries of the film, but it's hard to ruin it.

They manage, though.

Makes me want to see "Laura" again for the first time, but of course that's impossible. To watch it is to spoil it.
That concludes our week; enjoy the 1960s update, and we'll meet on Monday.