A chilly Minnesota night, around 7:10. A suburban parking lot. I am waiting for a car to pull out; my blinker is on. The car leaves. Another car swoops around from the opposite direction and takes the spot. I tap the horn, but not so much to indicate aggressiveness. Just "hey. C'mon." I consider which facial expression to adopt as I drive past - a slight scowl? Incredulity? I settle on Walter Matthau at the end of "The Taking of Pelham 123" when the driver emerges, a dour doughy woman with a Charles Laughton expression, and I figure your life is your own reward, lady. Find another spot and go inside.
Standing in line; one customer before me, one behind. The manager opens another lane, and I move towards it. But so does the fellow behind me. He sees me; he cannot help but see me. Yet he decides that he, the newest addition to the queue, is entitled to the new lane.
"How's your evening going?" the clerk asks.
"Just fine. But let me ask you a question. When you open up a new lane, do you think the last person in line should be entitled to it?"
"Ohhh, no," she says. "I try to be aware of that myself. It's not fair."
"Well, fair is relative," I say, and might I add in a louder voice than usual. "It's what's proper. But some people don't care."
"Nope, they don't."
"So all you can do is talk about them, but that's pretty passive aggressive."
"That's the Minnesota style!" she says. She is playing along exceptionally well.
"Yes, all you can hope to do is make your point clear enough, so the lummox thinks twice." I timed "lummox" at the moment he passed the register on the way out.
She looked. "That was him?"
"The lummox."
"Well, what are you going to do."
"Block his car for six seconds when I'm pulling out."
"That's pretty passive aggressive."
"That's the Minnesota style."
This went a long way towards rescuing my evening, since a few minutes before at Traders Joe the clerk had asked if I had found everything I needed and I said "the chicken options are woefully scant," and he said "I'm sorry to hear that" and the matter died right there.
On to Target. When I did Saturday errands, it took two hours to do everything. The new regime requires me to pick up daughter at 8:30, so the clock is ticking. Ruthless brisk shopping. Clerk banter was swift, and while not memorable, he seemed pleased to deviate from the usual script. On to Cub, where I did self-checkout and as often the case where you have no foil, ended up raging against an implacable machine that did not believe I had put the peanuts in the bag. You cannot shout THE PEANUTS ARE IN THE BAG. THE BAG IS ON THE SCALE. You can only hit "I don't want to bag this item," knowing that you are allowed one more such decision before the system locks up and a manager has to come by with the Magic Card to swipe and the Magic Code to enter. Got everything into the car and picked up daughter on time without stressing over red lights. Only late by a minute.
Would have been on time, except for Lummox intervention.

Courtesy of Bleatnik Craig, an interesting followup to a recent Missing Department feature. Here's the original, from 1933: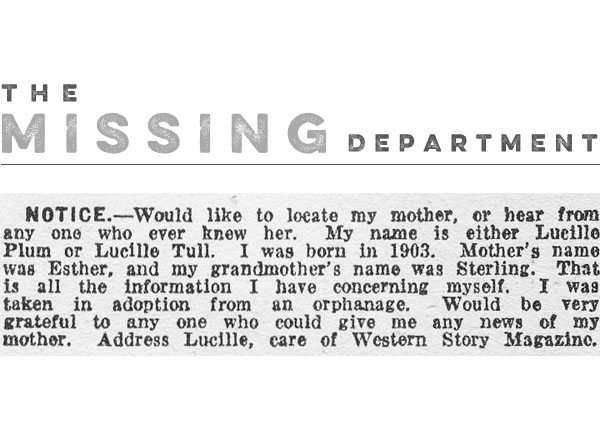 From one of those geneology websites:
My grandmother whom I never met was Lucille M Plum born between 1903 and 1904 and orphaned at a very young age. Her brother was Finley Beard born 1901 and raised by Ben Beard and Nancy Wallace Beard.

In the 1940's Finley posted an ad in the Western Story Magazine looking for his sister Lucille whom he had not seen since they were very young. The reader resulted in locating Lucille who was then Lucille Tapp. Finley contacted his father Ben Beard who was then still living in Oklahoma and reported that he had found his daughter Lucille. According to Lucille's application for a name change at the social security office, she knew that her birth father's last name was Plum, but did not know his first name or her mothers' name at all.

If anyone has any information to aid me in finding the birth father of my grandmother, Lucille M Plum, it would be very much appreciated.
I've read this all six times and it still makes my head hurt. I get they were all looking for each other, and that the ads sometimes worked.
She's trying to find her grandmother's birth father? Good luck. I hope she's not expecting anyone in the quick.

Construction update, from across the street: the cladding is going up. It'll be completely covered up to four stories in a couple of weeks.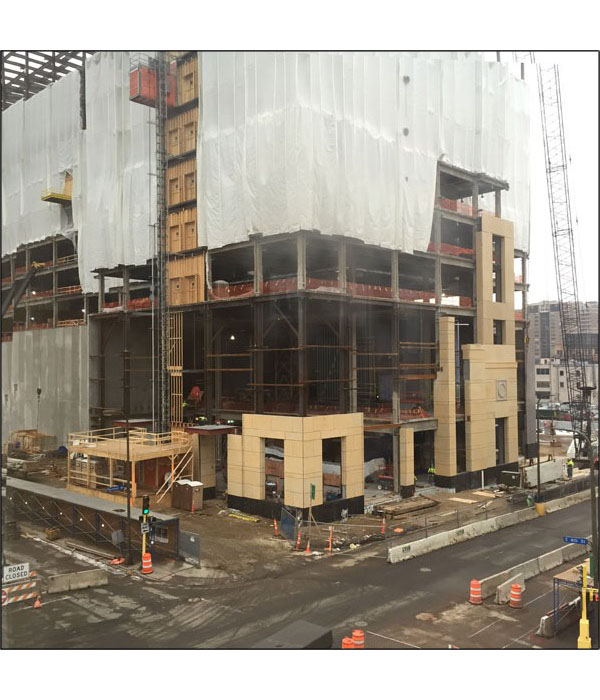 . . . and the Pupdate! The hound turns away from the great white existential void.
There. Dog, building, updates, errands narrative, some reviews, some history, fatherhood tales: typical week at the Bleat. Ah, but there's more!




As usual for Friday, the Music Cues. Of course we begin with the Couple Next Door. Of course there are repeats; I give you repeats either because A) a few more precious notes have been heard, or B) I forgot how recently I posted it before.

CND Cue #511 The chirpy striding music; it's been heard before, but never this much. I always perk up when I hear an old cue revealing a few notes previously unknown.

Yes, I perk right up! You should see the stupid, idiot grin on my face.

| | |
| --- | --- |
| | CND Cue #512 Home-sweet-home domestic bliss; never before used. |

| | |
| --- | --- |
| | CND Cue #513 Another old familiar - the Box 13 Strings, I always think - with much more played. |

Probably the penultimate batch of inexhaustible Gunsmoke cues. I have no idea why they made so many. They didn't have to.

| | |
| --- | --- |
| | Gunsmoke #51 Rollin' rollin' rollin' - oh wait, no. |

| | |
| --- | --- |
| | Gunsmoke #52 If James Bond 007 movies had been set in the old West, perhaps. |

| | |
| --- | --- |
| | Gunsmoke #53 Elegy for a Clean Name. |
| | |
| --- | --- |
| | Gunsmoke #54 As many dead bodies on this show as musical cues. |

Wrapping up this week's old-medium offerings, here's a 1960 Public Service spot asking you not to burn things down.

| | |
| --- | --- |
| | Just don't. |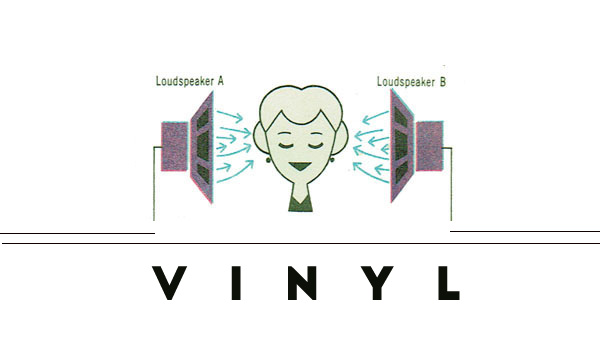 This week: Ribald Blues. These are all from the box of old records that spent decades in a warehouse after the record store owner closed his shop. He expected to reopen one day; never did. He left thousands of never-played records, and as far as I can tell this one doesn't exist on the Internet. Until now.
Here's one of those single-entendre records that had the joint rocking.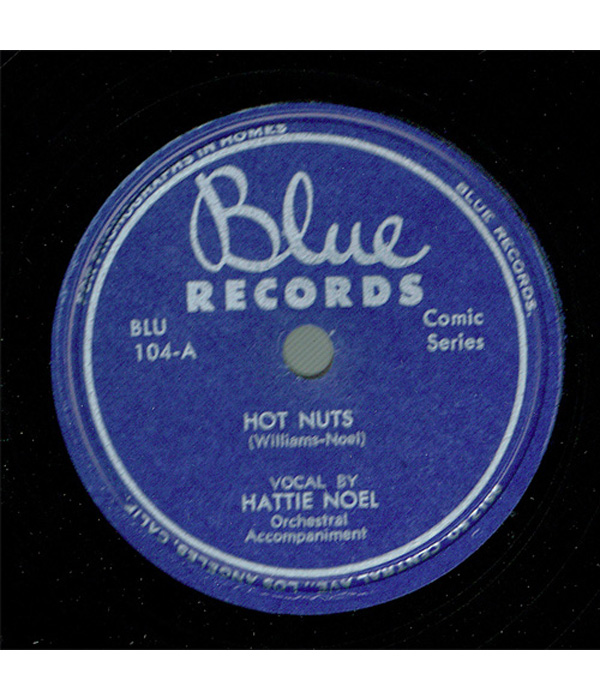 "Comic Series." IMDB on Hattie Noel: "Lively African-American stage and screen character actress. She ran away from home at the age of twelve to join up with a traveling carnival show, where she earned $7 per week singing and dancing. For the next two decades, she performed in vaudeville, circuses and night clubs before working in Hollywood."

She auditioned for the "Mammy" role in "Gone With the Wind," but lost to another Hattie.



Column's up; give it a peek if you like. See you around ~
(Oh, and I mistakenly posted too many updates for the 60s last week, so you might see some repeats.)