About that printer: so far, it prints. That's a good start. I had to findthe drivers online, because that last Mac OS came as a total surprise to the eggheads at Brother. In order to complete my experience, I had to install Presto! PageManager, an ugly bloated thing that took over my whole screen and sprayed an alias on my desktop. It came with lots of sample pictures. Like this!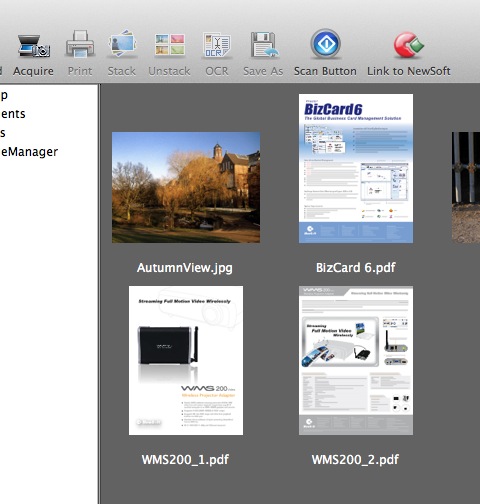 Ads! Ads for other products. It's the sort of stuff that kids find on their grandparents' computer, and they sigh. Gramma you can get rid of that, you know. Look at the rest of those items: A button for "Stack." A button for "Unstack." A link to NewSoft! Some sort of cloud thing, I gather. Or a Creative Solution for Paradigming Strategies, maybe. They're in Taiwan.
Could this magical piece of software detect the presence of a printer? Heck no.



It's truly going to be a low-key event here at Jasperwood, humble in its interfamilial offerings. For daughter, I got the one thing; no pink Pony Castles to construct on Christmas Morn. For my wife, something both conceptual and practical. No lavishment. I am under orders.
But you have to have a few things under the tree, no? I don't care how old the kid gets. It's not about quality. It's about QUANTITY. Pile them high, and if each contains a stick of gum, it's the fun of unwrapping and choosing and shaking and wondering. Of course there's the stocking as well, and gone are the years when you could fill that up in a trice with a simple trip to Target's stocking-stuffer aisle. It's a Thomas the Tank Engine . . . thing! Oh, it's a chocolate. NO it's modeling clay, spit it out.
Tonight I went to the Galleria, which is the hoitiest and the toitiest of the shopping malls around here. It has a Crate and Barnes and Williams and Barrel and Sonoma-Noble. It has the artistic silver trees.

It has Pottery Barn, which I visit once a year and has less and less of interest. There were some "vintage" Christmas tags - Victorian Santas with shiny sprinkles. I liked them but they were $14, which made me lose all interest. Over to Williams-Sonoma, where I used to buy a tin of Peppermint Bark. They are now $26.00. No. I looked at some dishtowels, which came in two varieties: reasonable colors with the absorbency of a glossy magazine, and thirsty quick-soak towels with an ugly pattern. So, no. A clerk came by to help, and I explained I wanted a towel that would soak up spils, although my wife wouldn't want me to use it, because they were the good towels. Do you have any good towels that don't look like the Good Towels?
She suggested flour sacks, but they were out of them.
Went to Restoration Hardware, where you can decorate your house like a place where they've dialed down the saturation to 42%, and everyone sits around feeling rich and enervated, sunk in well-worn leather chairs. There were two tables of stocking stuffers, and there wasn't a thing a kid would really want to get - overpriced "vintage" "authentic" toys intended to tell the parent something good about themselves, nothing more. Oh, they'd probably say "i'm teaching them the virtues of the basics with this $25.95 cast iron miniature unpainted ten-pin bowling set," but c'mon. C'mon. Try Mickey Mouse Gummis in Holiday Shapes.
I bought a few trifles, and braced myself for the checkout interrogation: the previous customer had been asked for email, phone number, zip code, blood type, shoe size, et al, but I sailed right through. Good. I may be old-fashioned but I remain unconvinced that the purchase of some hand-cream makes one obligated to turn over the particulars of one's genome.
And now, Products Christmas, the Christmas Products edition!



WEEKLY BORDEN
The streams are crossed: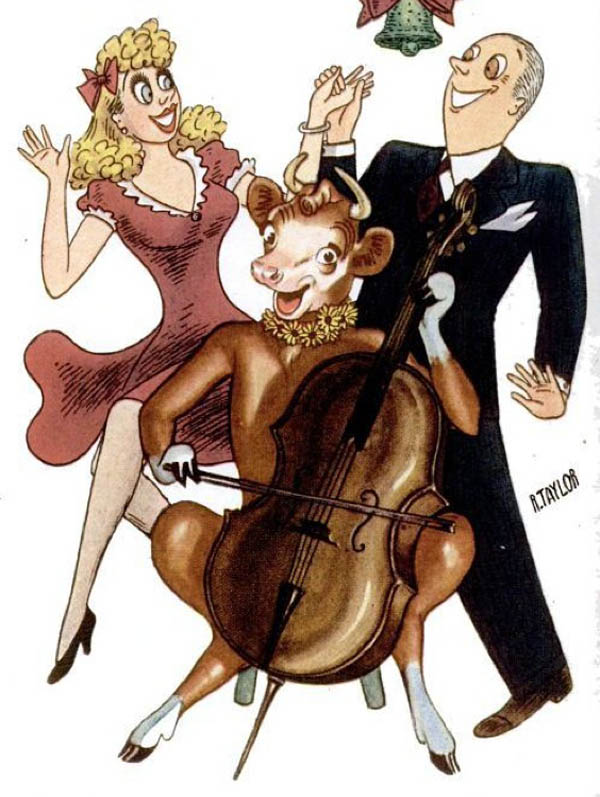 Elsie AND the easily-identifiable style of Richard Taylor. Says this Ohio U account: "His characters were known for their 'poached egg eyes', with low-hanging eyelids and often perverse sensibilities."
Elmer's nowhere in sight. Hanging out with the swells is Elsie's gig.
KODAK
It's another camera with the famous tag, "Open Me First." So you can take pictures! Also spoils the surprise. Everyone knows what that means.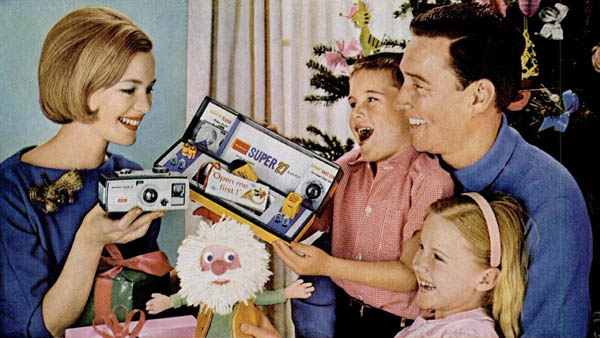 Daughter is having a private moment with Santa Hobo, for some reason.

The Super 27 was made for four years. It cost $19, which some inflation calculators put at almost $150 today. Consider the cheap cameras you can get for that price today. And you don't even have to open them first! Even the cheap 10 megapixels have the special "roll back time" feature that detects emanations from the recent past and commits them to the card.

EDGEWORTH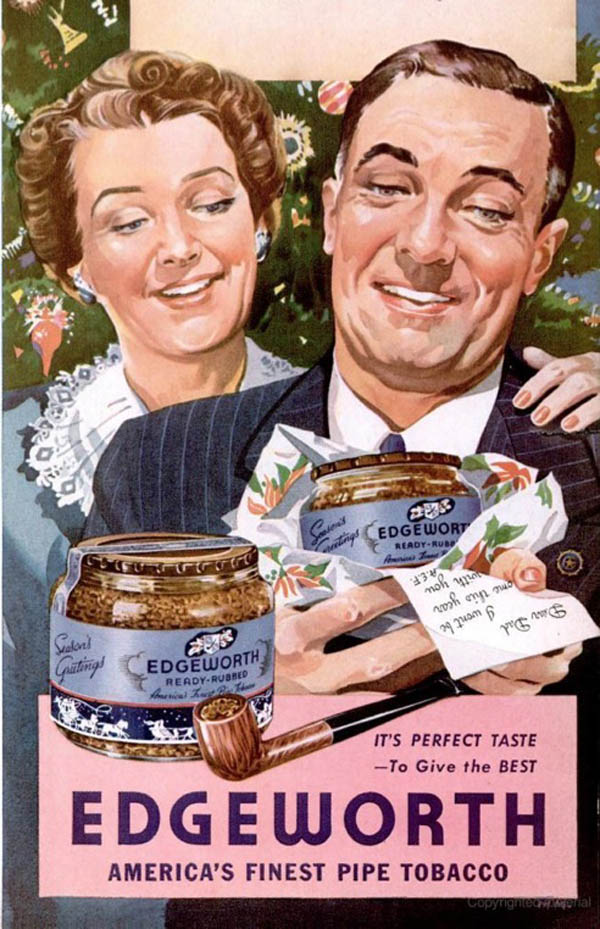 Says this page:
During both world wars the federal government requisitioned Larus's entire line of production. One special war project involved the secret distribution of cigarettes in the Philippines whose packages bore the words, "I Shall Return," and the signature of General Douglas MacArthur. After the war, Larus prospered both as a tobacco company and a broadcasting company until the late 1960s. The company dissolved in 1974.
This page sells a reconstruction of the old blend, and says its taste ranges from Nutty, to Burley, to Oats, to Grains, or all of the above.
This page says:
I bought a pouch and opened it … and almost wished I hadn't. The smell coming out of that pouch was awful and I almost just closed it back up and put it away. If there was Jamaican rum in there it was being well masked by whatever the other more secretive ingredients were and I'm not even prepared to hazard a guess at what they might have been.

Despite the smell I was surprised to find just what a pleasant smoke it was.
Who would smoke it after that initial experience?
The page notes that it's Ready-Rubbed, which is "flake-cut tobacco broken up prior to packaging." People just knew what that meant, despite the obscure connection between the term and the thing itself.
PORTABLE WARMTH
You wonder how many small kids were seared: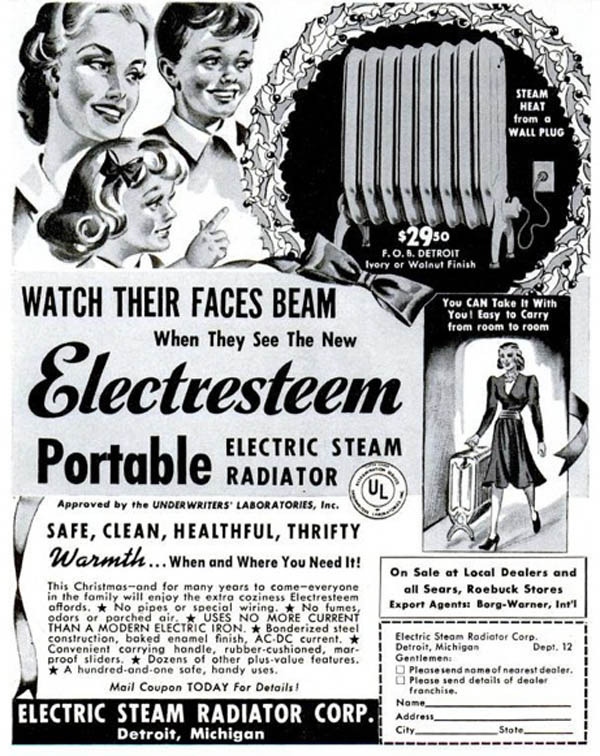 A 101 uses? Okay:
1. Heats a room
2 - 101 Heats other rooms
Google searching pulls up patents for Electric Steam Radiators by Roy R Fisher; he also patented baby bottle warmers, which were also sold by Electric Steam. I have the suspicion Roy was the driving force behind the company. Would have been handy if he'd put an address on the ads, though.
HOLIDAY SMOKES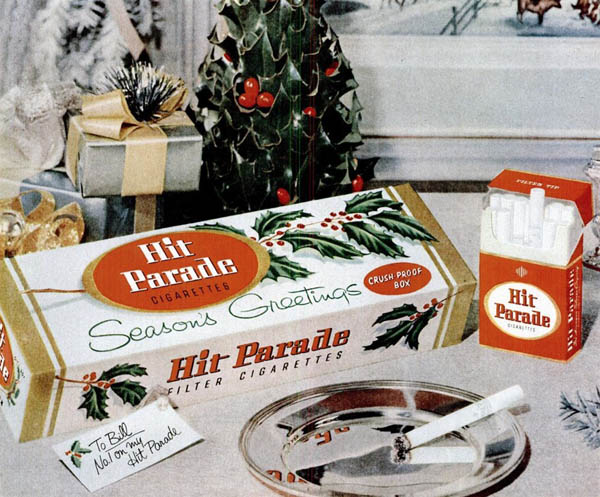 Did the cigarette sponsor the show, or the other way around?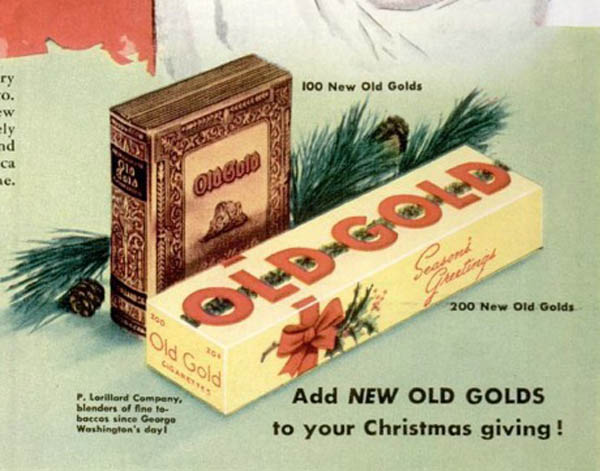 New! Because now they have . . . LATAKIA. The ad says it has a new sun-cured tobacco named after a Syrian port city. It's particularly strong, so it has to be used like a "seasoning," as the ad calls it. Dangerous business, changing the flavor of people's smokes - unless sales were flagging, and you wanted to build a new user base.
The city was in the news earlier n the year when a weapons depot was bombed to Kingdom Come.

More Holiday MENNEN:
Why sainthood and fastidious attention to fingernails was bestowed by Mennen, I don't know. Unless these conditions attached to anyone who had "everything."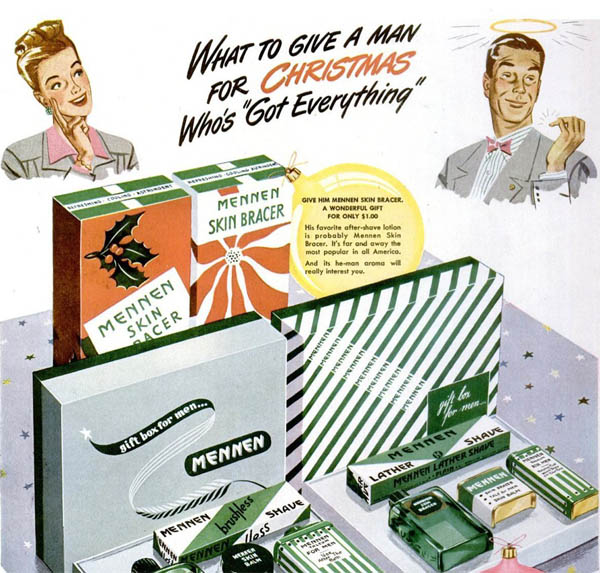 Just a dollar! In modern terms, $657.94.
Kidding.
JERRY ON THE JOB: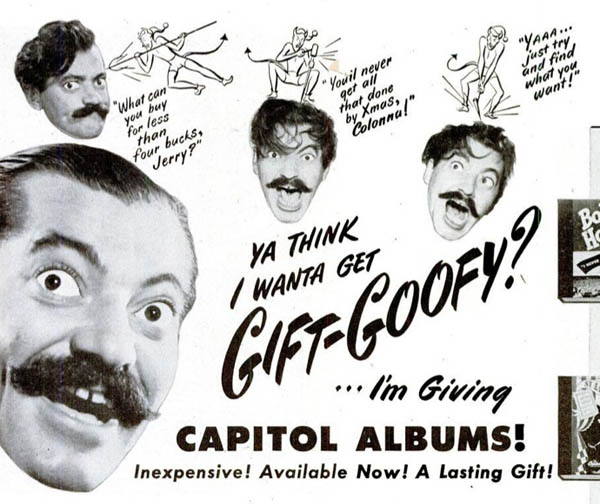 Jerry Colonna, who appeared on the Bob Hope radio show, and popped in on the Road pix as well. Distinctive comic style? Well, yes:
A voice the audience would easily confuse with an air raid. Note how the curtains go back and voila, we're elsewhere. That's a nice effect.
NUTONE
Santa approves: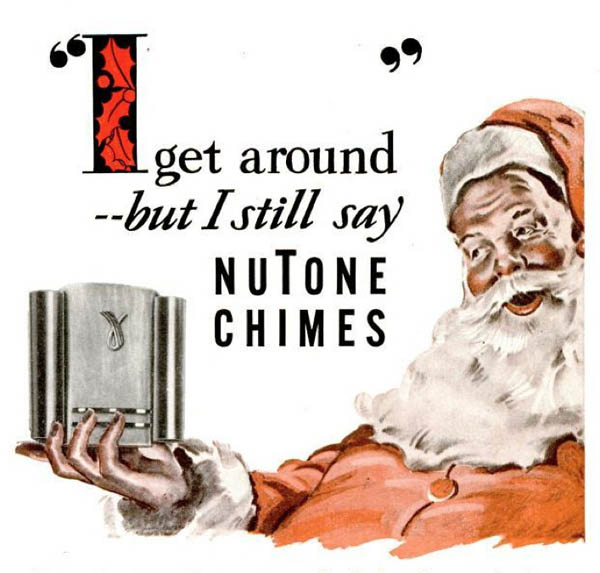 The company was founded in 1936 by J. Ralph Corbett in Cincinnati, Ohio.[1] Corbett backed an inventor from Dayton, Ohio who was marketing a door chime that could replace door buzzers. The inventor defaulted on Corbett's loan, and Corbett marketed the product under the NuTone brand, reducing production costs enough to make door chimes affordable and creating the door chime market.
A few more details, from cincinatti.com. First, Corbett was working at a radio statue. Second:
An inventor from Dayton came to the station with an idea for a door chime to replace annoying door buzzers. Corbett floated him some money, but the inventor dropped out. The Corbetts started NuTone Chimes Inc. in 1936 with four employees.

The inventor was probably Gisbert Ludolf Bossard of Dayton, whose company General Kontrolar made Telechime high-end door chimes. The 1936-37 city directory lists both Corbett and Telechime in the same office at 4511 Carew Tower.
Hmmmm.
Corbett went on to a later life of philanthropy with a focus on the arts; died at the age of 91.
HAM
Noted just for the packaging: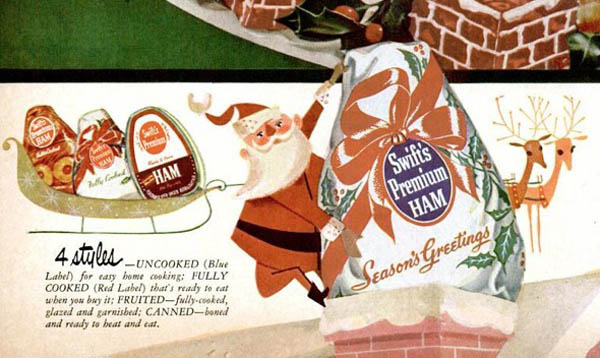 That was the illustration style of my earliest Holiday recollections.
That's it for today - see you around in the usual places.