This is one of the earliest Hiatus Warnings I can find. I was on a 20s jag, for some reason. Hobo w/ bindle thumbing a ride = vacation, I guess.

Then I really took some time off: finished up the next book, using 30s imagery.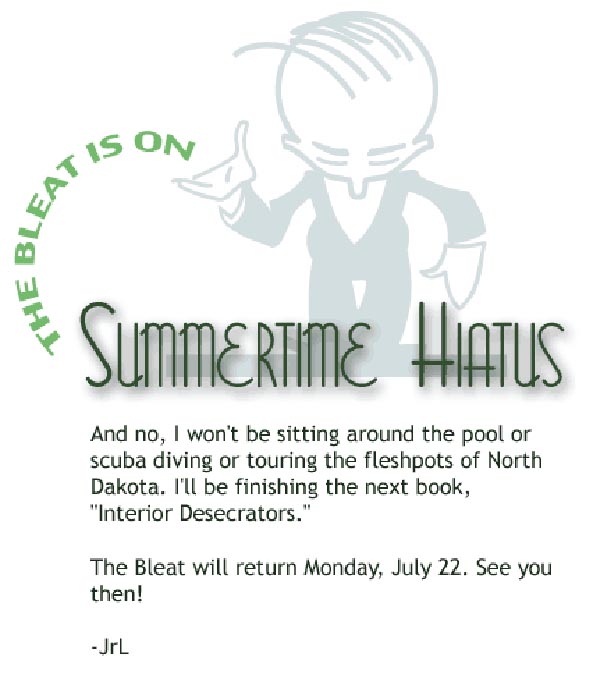 In 2005 I whipped something together using some public-domain cigar box art from the Dover collection.