If you looked at the big whomping (and much nicer) Mpls Lost Hotel section - well, not lost; it's not like we misplaced them. They were destroyed on purpose - you note that I mentioned the Radisson being pink in its middle years. More proof:
Right there in the right-hand corner.

Do you know the back of that head? You do. Some shots from the same sequence, taken in 1971, I believe: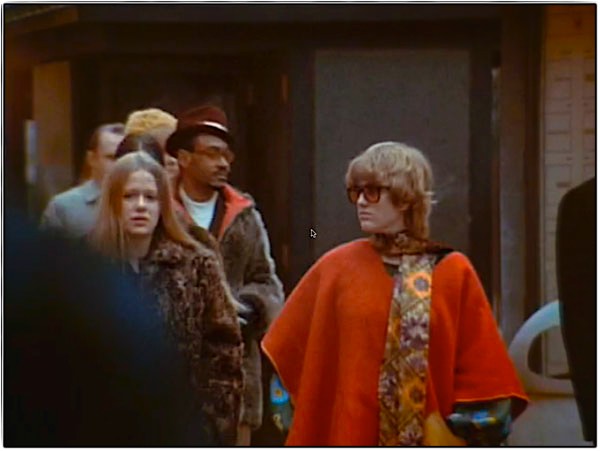 People looked like that and it was completely voluntary.
Of course, it's Our Mare: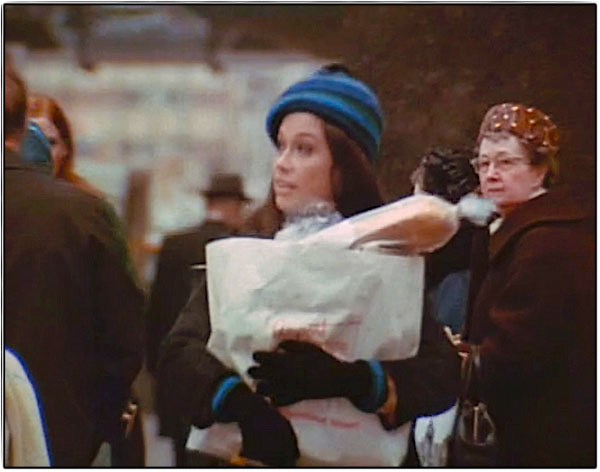 No celery. Don't know I'd never noticed the Suspicious Matron in the background before; she prefigures the appearance of the Really Suspicious Matron who glares from across the street during the famous tam-o-shanter toss: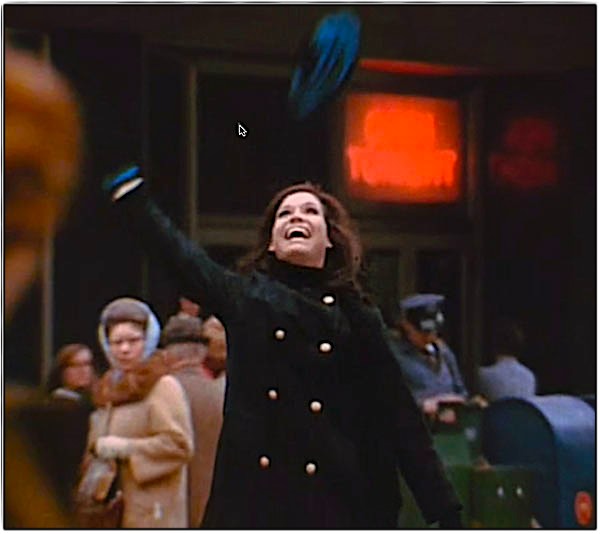 I still find it amusing that the woman who played the Really Suspicious Matron in my 80s TV show about the opening credits is now one of the finest actresses in the Twin Cities. Was then, too, but it's like getting Larry Olivier to appear in your high-school play.
I was going through the episodes and changing the names from numbers to show titles. The site from which I took the titles showed the main guest star, and it's an interesting line-up. Most of the people usually didn't do much else. The actor from "The Forbin Project," before he got into soaps. Richard Masur, before he got the role in Rhoda. About the only guy who went on to anything else was Fonzie, who is stiff as a surfboard. But there was a name that stuck out. Her: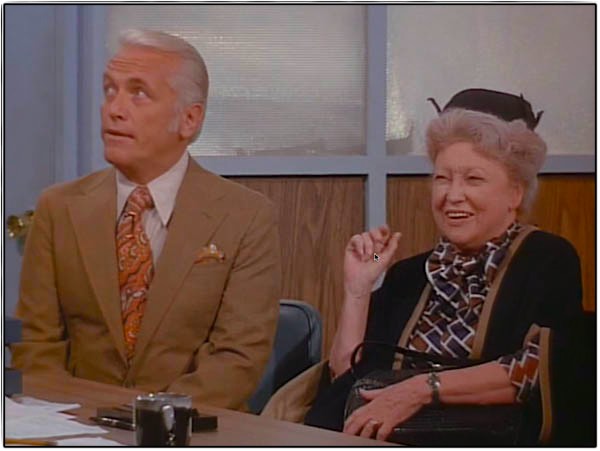 Do you know who this is? That's Effie, Sam Spade's secretary. Lureen Tuttle. She had a good run in TV as well, but I wonder how many people knew that she played so many characters back in radio. A marvelous actress
We also learn how much money Ted Baxter made. It was an obscene amount for someone in 1973, if everyone else's reaction can be trusted.
$31,000.
How much would that be today? About $160,000. Which was a lot of money in 1973! No, hold on, that doesn't make sense.
Another interesting note about the times: Lou Grant expresses his loss of interest in life by noting that he hasn't had a drink in days. Mary expresses her worry over him because he's not drinking. When he perks up and orders some ice, everyone's relieved. Mr. Grant's going to be okay! He's drinking again! And sure enough: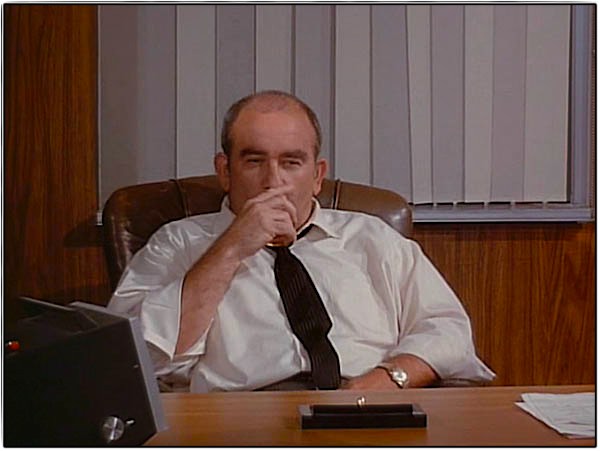 When that show hit its mark, it was as good as TV would get. But it's also of note for accidental archeology. Such as: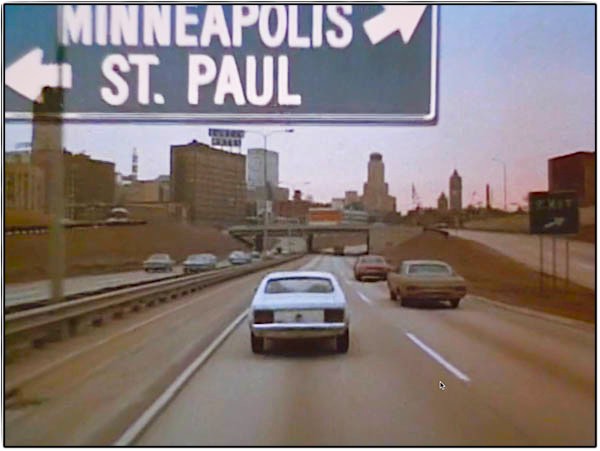 When I was growing up in Fargo watching this show, I always thought Minneapolis was the Emerald City.
That's the road I take into downtown to work.
It should be noted that A) the building in the middle-left, the Curtis Hotel, is gone. Also that the sign has it backwards. Minneapolis was on the west. St Paul was on the East. But hey: Hollywood.
----
Now, friends, the return of an old favorite. A site that the great Bruce McCall, one of the most influential illustrators of my formative years, dubbed "genius" or "brilliant" or something like that. Okay, I heard it second hand, but I believe the source.
This being the week of renewal, I present: The Art of Art Frahm. This may be one of the most influential things I ever did, and isn't that just the damndest thing? I still find it possible that the site was responsible for tattoos and Supergirl fan art. See you around.