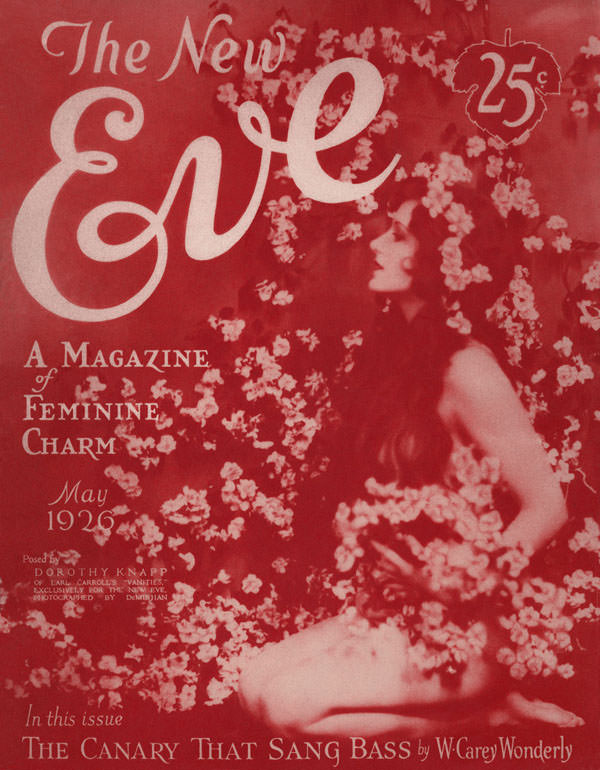 Dorothy Knapp was known for a while as "the World's Most Beautiful Girl," a verdict delivered by Broadway producer Earl Carroll. imdb has this interesting summation of her later career:
She was famous for starring in the biggest flop in Broadway history up until that time. A lavish 1929 Broadway musical, "Fioretta," was built around her astonishing beauty by her boyfriend, producer/director Earl Carroll. Knapp was badly miscast (she couldn't sing) in the starring role. The production was panned by critics and Carroll's backer, Mrs. Anne Weightman Penfield, lost a whopping $350,000. After it failed at the box-office, a promoter had her fired. Dorothy sued. Soon after the lawsuit was filed, she announced to the press that she was entering a cloistered convent.
That was three years away when she posed for this cover.